Page précédente
| Leading Players of the Global Robotic...
Service client 01 53 21 81 51
Leading Players of the Global Robotic Industry
LES POINTS CLÉS DE L'ÉTUDE :
The medium-term and mega trends of the industry market developments and geographical segments
The competitive landscape and the main corporate rankings
The main conclusions of our report, summarised in 10 analytical slides
Parue le 13/03/2017 - 69 pages - réf : 7XMAC11/GLO
1200 € HT
&nbsp&nbsp&nbspACHETER
Plan de l'étude
Présentation
Liste des sociétés
La collection Xerfi Global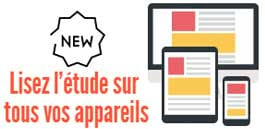 1. Overview
1.1. The Sector
1.2. Ranking
1.3. Performance analysis
2. Company Profiles
2.1. Mitsubishi Electric
2.2. ABB
2.3. Fanuc
2.4. Dürr
2.5. Yaskawa
2.6. Kuka
2.7. Omron
2.8. Comau
2.9. Nachi-Fujikoshi
2.10. Kawasaki Heavy Industry
3. Sources
4. Annexes
Exclusive extracts from this 68-page-long report:
- Who are the key players?
Robot companies design, manufacture and sell hardware, software and related services for factory automation in manufacturing industries. Robot makers have become major suppliers for the automation of manufacturing industries' production facilities. [...]
Groups analysed in this report include: Mitsubishi Electric, ABB, Fanuc, Dürr, Yaskawa, KUKA, OMRON, Comau, Nachi-Fujikoshi, and Kawasaki Heavy Industries.
- What are the players' strategies?
Product innovation and the integration of cutting-edge technologies such as the Internet of Things (IoT), artificial intelligence (AI) and cloud computing are among the top priorities of leading industrial robot manufacturers. Germany's KUKA for instance has been very active in acquiring shares in several technology companies (Kbee, Reis, etc.) and partnering with IT service providers (such as Salesforce and Infosys) to develop cloud-based industrial automation solutions. Kuka has also established a bespoke subsidiary, connyun, focused solely on software and services for the Industry 4.0 Cloud Platform. […]
- What are the players' key growth and profitability drivers?
External growth initiatives are becoming more frequent as robot manufacturers seek to tap fast-growing and highly-profitable segments, acquire the key technologies to remain competitive, and adapt to changing demand trends. Japan's Omron for instance has strongly resorted to acquisitions to step up the development of its Industrial Automation and Healthcare (medical devices) businesses. In robotics, the acquisition of US-based Delta Tau Data Systems (motion controllers) and Adept Technologies (industrial and mobile robots) provides the framework for future growth in sectors such as electronics, automotive and food & beverage. [...]
What is the collection Xerfi Global ?
Reports cover market fundamentals, the market environment and prospect, corporates strategies and competition
Over 60 global markets and competition reports
Over 600 companies profiles
The reports provide :
- Decision-makers with analyses and forecasts on the major sectors of the world economy
- Alerts concerning world forecasts and major sectorial or business developments
- Key information on commodities, exchange rates and country performance
En savoir

Cette étude a été ajoutée à votre wishlist d'études, disponible dans votre espace « Mon compte ».
Cette étude a bien été supprimée de votre wishlist d'études.