Page précédente
| Leading Players of the Global Oil and Gas...
Service client 01 53 21 81 51
Leading Players of the Global Oil and Gas Industry
LES POINTS CLÉS DE L'ÉTUDE :
The medium-term and mega trends of the industry market developments and geographical segments
The competitive landscape and the main corporate rankings
The main conclusions of our report, summarised in 10 analytical slides
Parue le 11/09/2017 - 69 pages - réf : 7XCHE18/GLO
1200 € HT
&nbsp&nbsp&nbspACHETER
Plan de l'étude
Présentation
Liste des sociétés
La collection Xerfi Global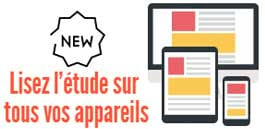 1. Overview
1.1. The Sector
1.2. Ranking
1.3. Performance Analysis
2. Company Profiles
2.1. Sinopec
2.2. PetroChina
2.3. Shell
2.4. ExxonMobil
2.5. BP
2.6. Total
2.7. Chevron
2.8. Gazprom
2.9. Lukoil
2.10. Eni
3. Sources
4. Annexes
Exclusive extracts from this 69-page-long report:
- Who are the key players?
Oil and gas companies' key activities include exploration, production, transportation, processing, and distribution. The upstream sector includes the exploration and production of crude oil and natural gas. The downstream sector comprises the transportation, refining, marketing and distribution of oil and gas, as well as the production of petroleum-derived products. [...]
Groups analysed in this report include: Sinopec, PetroChina, Shell, ExxonMobil, BP, Total, Chevron, Gazprom, Lukoil, and Eni.
- What are the players' strategies?
With oil prices set to remain durably low, major oil and gas companies have been focusing on optimising their asset portfolios by divesting non-core activities and projects, but also by investing in high-potential new developments and projects, especially through industry partnerships. BP for instance has been pursuing an asset disposal program that contributed €8bn to cash ?ow during 2014-2016, with additional sell-off proceeds expected to top €4bn in 2017. Meanwhile, Eni is pursuing a "dual exploration partnership model" with the aim of accelerating field development while lowering capital expenditure. Recent deals include separate agreements with Gazprom, ExxonMobil, and Total. […]
- What are the players' key growth and profitability drivers?
With revenues and profits hit hard by the 2014-2016 oil price collapse, oil and gas majors continue to focus on reducing costs, raising efficiencies and scaling up more profitable, short-cycle projects. Chevron for example has axed 9,500 staff since 2014 and cut its operating costs by €2.2bn in 2016 by accelerating the execution of major projects under construction, pacing future project development, and streamlining the supply chain. Meanwhile, ExxonMobil has focused on capturing economies of scale by maximising capacity output, reducing costs through a more efficient project execution, and making best use of technology advances. [...]
What is the collection Xerfi Global ?
Reports cover market fundamentals, the market environment and prospect, corporates strategies and competition
Over 60 global markets and competition reports
Over 600 companies profiles
The reports provide :
- Decision-makers with analyses and forecasts on the major sectors of the world economy
- Alerts concerning world forecasts and major sectorial or business developments
- Key information on commodities, exchange rates and country performance
En savoir

Cette étude a été ajoutée à votre wishlist d'études, disponible dans votre espace « Mon compte ».
Cette étude a bien été supprimée de votre wishlist d'études.