Page précédente
| Agricultural Equipment Groups - World
Service client 01 53 21 81 51
Agricultural Equipment Groups - World
LES POINTS CLÉS DE L'ÉTUDE :
The medium-term and mega trends of the industry market developments and geographical segments
The competitive landscape and the main corporate rankings
The main conclusions of our report, summarised in 10 analytical slides
Parue le 21/03/2016 - 213 pages - réf : 6XMAC02/GLO
1200 € HT
&nbsp&nbsp&nbspACHETER

Présentation
Plan de l'étude
Liste des sociétés
La collection Xerfi Global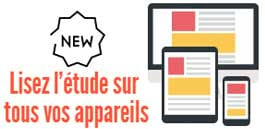 Exclusive extracts from this 213-page-long report:
- What is the business?
Agricultural machinery is primarily used by farmers or by contractors for the production of food (grains, livestock, fresh produce and other crops such as coffee) and thus the market depends heavily on the health of farms and their income. The products that come into the scope are primarily tractors, combine harvesters, and other equipment for planting, seeding, haying, ploughing and cultivating. […]
- Who are the key players?
Leading agricultural equipment makers are mainly headquartered in mature economies in Western Europe, the US or Japan. These companies design and market extensive product ranges (from premium agricultural machinery to supporting activities) on a global basis. Emerging market firms have joined the market but have primarily focused on low-priced volume sales. […]
Companies analysed in the report include: John Deere, CNH, Kubota, Agco, Claas, Mahindra & Mahindra, SDF, Bucher/Kuhn, Iseki, First Tractor and Buhler.
- How intense is competition?
The competitive intensity of the agricultural machinery industry is moderate. Global industry consolidation seen since the 1980s has resulted in the dominance of a handful of full-range multinational companies. Besides cashing in on developed market demand, global players with huge financial clout have been expanding in emerging markets via acquisitions and new dealership openings, on top of expanding local production capacities. Although they face competition from small, local players, global agricultural equipment manufacturers are unmatched in terms of technological product features. Nonetheless it is true that local players (such as First Tractor in China, Mahindra in India, and Agrale in Brazil, etc.) boast a much denser distribution network, therefore managing to capture the bulk of demand in basic market segments. [...]
- What are the main markets?
Demand varies according to regional specificities such as farm income levels, the size of farms, climate conditions, arable land surface as well as planted crops, among other things. In developed countries, demand is for large, state-of-the-art equipment whereas in developing countries demand revolves around more basic machinery. [...]
0. Conclusions
1. Market Fundamentals
1.1. Market Overview
1.2. The Industry
2. Market Environment and Prospects
2.1. Market Environment
2.2. Demand
2.3. Supply
2.4. Trade flows
2.5. Regional Overview
3. Corporate Strategies and Competition
3.1. Competitive Environment
3.2. Key Performance Indicators and SWOT
3.3. Structure of Competition
3.4. Corporate Strategies
4. Case Studies
5. Company Profiles
5.1. John Deere
5.2. CNH
5.3. Kubota
5.4. Agco
5.5. Claas
5.6. Mahindra & Mahindra
5.7. SDF
5.8. Bucher Ind. - Kuhn
5.9. Iseki
5.10. First Tractor
5.11. Buhler
6. Statistical Appendix
7. Sources
8. Annexes
What is the collection Xerfi Global ?
Reports cover market fundamentals, the market environment and prospect, corporates strategies and competition
Over 60 global markets and competition reports
Over 600 companies profiles
The reports provide :
- Decision-makers with analyses and forecasts on the major sectors of the world economy
- Alerts concerning world forecasts and major sectorial or business developments
- Key information on commodities, exchange rates and country performance
En savoir

Cette étude a été ajoutée à votre wishlist d'études, disponible dans votre espace « Mon compte ».
Cette étude a bien été supprimée de votre wishlist d'études.