Page précédente
| World Media Companies
Service client 01 53 21 81 51
World Media Companies
LES POINTS CLÉS DE L'ÉTUDE :
The medium-term and mega trends of the industry market developments and geographical segments
The competitive landscape and the main corporate rankings
The main conclusions of our report, summarised in 10 analytical slides
Parue le 13/06/2016 - 206 pages - réf : 6XCOM04/GLO
1600 € HT
&nbsp&nbsp&nbspACHETER
Plan de l'étude
Présentation
Liste des sociétés
La collection Xerfi Global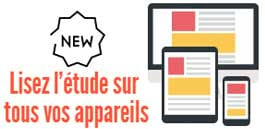 0. Conclusions
1. Market Fundamentals
1.1. Market Overview
1.2. The Industry
2. Market Environment and Prospects
2.1. Market Overview
2.2. Macroeconomic Environment
2.3. Media Platforms and Connectivity
2.4. Demand
2.5. Market Trends
2.6. Regional Markets
3. Corporate Strategies and Competition
3.1. Competitive Environment
3.2. Corporate Strategies and Competition
3.3. Performances and Results
3.4. Business Models
3.5. Corporate Strategies
4. Case Studies
5. Company Profiles
5.1. The Walt Disney Company
5.2. Comcast
5.3. Time Warner
5.4. Bertelsmann
5.5. Viacom
5.6. Vivendi
5.7. BBC
5.8. News Corp
5.9. Lagardère
5.10. Grupo Televisa
5.11. Nikkei
5.12. The New York Times Company
5.13. Mondadori
6. Statistical Appendix
7. Sources
8. Annexes
Exclusive extracts from this 205 page-long report:
- What is the business?
Media companies produce, acquire and distribute media and entertainment content under various formats (print, digital, online…). The industry generates revenues through the sale of advertising space and subscriptions, as well as from licence fees and direct retail sales. […]
- Who are the key players?
Market leaders mostly include large US and Western European conglomerates with diversified operations in media, entertainment, and telecommunication services. Despite growing internationalisation, even the largest media companies still generate the majority of their revenues in their respective domestic markets. […]
Companies analysed in the report include: WALT DISNEY COMPANY, COMCAST, TIME WARNER, BERTELSMANN, VIACOM, VIVENDI, BBC, NEWS CORP, LAGARDERE, GRUPO TELEVISA, NIKKEI, THE NEW YOR TIMES COMPANY, and MONDADORI.
- How intense is competition?
Content quality, variety, and related digital services have become the main vectors of competition. Internet and digital technologies have enhanced competitive rivalry by lowering market entry barriers, fostering changes in consumption patterns, and paving the way for new intermediaries that have upset the structure of competition. Electronics and Internet companies, in particular, are reshaping media creation and delivery (supply side) as well as media access and consumption patterns (demand side). […]
- What are the main markets?
Western media markets remain the largest by size, value and penetration rate, but will witness slower growth over the next decade. The share of media companies originating from emerging markets is conversely set to increase as most of these markets are characterised by favourable demographics and fast economic growth. Global market growth will be increasingly driven by emerging markets. […]
What is the collection Xerfi Global ?
Reports cover market fundamentals, the market environment and prospect, corporates strategies and competition
Over 60 global markets and competition reports
Over 600 companies profiles
The reports provide :
- Decision-makers with analyses and forecasts on the major sectors of the world economy
- Alerts concerning world forecasts and major sectorial or business developments
- Key information on commodities, exchange rates and country performance
En savoir

Cette étude a été ajoutée à votre wishlist d'études, disponible dans votre espace « Mon compte ».
Cette étude a bien été supprimée de votre wishlist d'études.