Page précédente
| Watchmakers and Jewellery Companies - World
Service client 01 53 21 81 51
Watchmakers and Jewellery Companies - World
LES POINTS CLÉS DE L'ÉTUDE :
The medium-term and mega trends of the industry market developments and geographical segments
The competitive landscape and the main corporate rankings
The main conclusions of our report, summarised in 10 analytical slides
Parue le 12/09/2016 - 226 pages - réf : 6XCSO04/GLO
1600 € HT
&nbsp&nbsp&nbspACHETER
Plan de l'étude
Présentation
Liste des sociétés
La collection Xerfi Global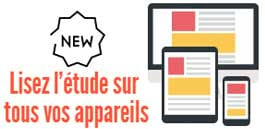 0. Conclusions
1. Market Fundamentals
1.1. Market Overview
1.2. The Industry
2. Market Environment and Prospects
2.1. Market Overview
2.2. Macroeconomic Environment
2.3. Demand
2.4. Supply
2.5. International Trade
3. Corporate Strategies and Competition
3.1. Competitive Environment
3.2. Market Leaders' Performance
3.3. Structure of Competition
3.4. Corporate Strategies
4. Case Studies
5. Company Profiles
5.1. Richemont
5.2. Swatch Group
5.3. Tiffany & Co
5.4. LVMH
5.5. Fossil
5.6. Seiko
5.7. Kering
5.8. Movado
5.9. Citizen
5.10. Casio
5.11. Chow Tai Fook
5.12. Citychamp
6. Statistical Appendix
7. Sources
8. Annexes
Exclusive extracts from this 226-page-long report:
- What is the business?
The watch and jewellery market encompasses a wide range of products in various price categories, from exclusive high-end items encrusted with precious gemstones to mass-market products. This report focuses on luxury watches and jewellery, the main product offering of the largest industry players. […]
- Who are the key players?
The industry is highly concentrated with the 12 groups analysed in this report accounting for nearly 70% of global luxury watch and jewellery sales in 2015. Major players include specialised groups, as well as diversified luxury fashion conglomerates which benefit from strong brand images and loyal customer bases. […]
Companies analysed in the report include: RICHEMONT, SWATCH GROUP, TIFFANY & CO, LVMH, FOSSIL, SEIKO, KERING, MOVADO, CITIZEN, CASIO, CHOW TAI FOOK and CITYCHAMP
- How intense is competition?
Competitive rivalry in the watch and jewellery industry has risen in recent years, since consumers are becoming increasingly demanding and detached from particular brands, while seeking value and reasonable prices. Leading watchmakers and jewellery companies compete mainly in terms of brand value, which enables them to achieve higher margins. To distinguish their brands, hard luxury groups are developing marketing strategies and working on design and innovation. In addition, they are enlarging their distribution networks to boost revenue growth. [...]
- What are the main markets?
The Chinese are the main luxury goods purchasing nation, accounting for 31% of global luxury goods sales in 2015. Chinese consumers generally buy luxury items when traveling abroad, particularly in Europe and Japan, due to high customs duties that make luxury goods significantly more expensive in China. Moreover, in 2015, the Chinese benefitted from the strengthened yuan against the euro and the yen. [...]
What is the collection Xerfi Global ?
Reports cover market fundamentals, the market environment and prospect, corporates strategies and competition
Over 60 global markets and competition reports
Over 600 companies profiles
The reports provide :
- Decision-makers with analyses and forecasts on the major sectors of the world economy
- Alerts concerning world forecasts and major sectorial or business developments
- Key information on commodities, exchange rates and country performance
En savoir

Cette étude a été ajoutée à votre wishlist d'études, disponible dans votre espace « Mon compte ».
Cette étude a bien été supprimée de votre wishlist d'études.