Page précédente
| The Global Steelmaking Industry: the Market
Service client 01 53 21 81 51
The Global Steelmaking Industry: the Market
LES POINTS CLÉS DE L'ÉTUDE :
The medium-term and mega trends of the industry market developments and geographical segments
The competitive landscape and the main corporate rankings
The main conclusions of our report, summarised in 10 analytical slides
Parue le 03/07/2017 - 135 pages - réf : 7XMET01/GLO
1600 € HT
&nbsp&nbsp&nbspACHETER
Plan de l'étude
Présentation
La collection Xerfi Global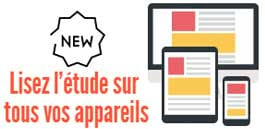 0. Conclusions
1. Market Fundamentals
1.1. Overview
1.2. The Industry
2. Market Environment and Prospects
2.1. Market Overview
2.2. Supply
2.3. Demand
2.4. International Trade
3. Corporate Strategies and Competition
3.1. Competitive Environment
3.2. Structure of Competition
3.2. Leaders' Recent Performances
3.3. Corporate Strategies
4. Case Studies
5. Statistical Appendix
6. Sources
7. Annexes
Exclusive extracts from this 135-page-long report:
- What is the business?
Steel makers' core business is to transform raw materials into finished or semi-finished steel products for end uses in a broad range of industrial sectors. Due to the industry's fast globalisation in recent decades, steelmakers have been focusing on diversification and specialisation to cope with growing international competition. Many steel makers are also increasingly turning to upstream and downstream integration to reduce their dependence on suppliers and distribution intermediaries. […]
- What are the main markets?
China accounted for 45% of worldwide steel demand in 2016, compared to 33% in 2006. This exponential growth trend is also mirrored in terms of the country's supply: in 2016, China's crude steel production made up 34% of global output, compared to 49.6% in 2006, making it the world's biggest steel producer. However, China's position as the centre of gravity of the global steel industry also means that the country's recent economic deceleration is particularly threatening for the industry. [...]
- Who are the key players?
Leading steel producing companies are mostly vertically-integrated pure-players that traditionally originated as state-supported national champions. ArcelorMittal remains by far the world's largest steel maker, both in terms of output and revenue. The recent merger of Baoshan Iron & Steel and Wuhan Iron & Steel, supported by the Chinese government's objective to consolidate its domestic market, led to the creation of the world's second largest steel producer, China Baowu, in 2016. More generally, public support measures (subsidies, facilitated access to cheap finance) and strong domestic demand have propelled Chinese players among global market leaders since the 2000s. [...]
- How intense is competition?
Steel makers operate in a highly competitive environment, with strong supplier concentration fueling competition for key raw materials, while limited product differentiation and high market fragmentation drive competition for end customers. Since the end of the 1990s, the emergence of Chinese low-cost producers, strongly supported by the Chinese government, has put downward pressure on prices and further intensified competition among steel makers worldwide. [...]
What is the collection Xerfi Global ?
Reports cover market fundamentals, the market environment and prospect, corporates strategies and competition
Over 60 global markets and competition reports
Over 600 companies profiles
The reports provide :
- Decision-makers with analyses and forecasts on the major sectors of the world economy
- Alerts concerning world forecasts and major sectorial or business developments
- Key information on commodities, exchange rates and country performance
En savoir

Cette étude a été ajoutée à votre wishlist d'études, disponible dans votre espace « Mon compte ».
Cette étude a bien été supprimée de votre wishlist d'études.