Page précédente
| The Global Logistic Industry: the market
Service client 01 53 21 81 51
The Global Logistic Industry: the market
LES POINTS CLÉS DE L'ÉTUDE :
The medium-term and mega trends of the industry market developments and geographical segments
The competitive landscape and the main corporate rankings
The main conclusions of our report, summarised in 10 analytical slides
Parue le 09/01/2017 - 118 pages - réf : 6XSTR03/GLO
1200 € HT
&nbsp&nbsp&nbspACHETER

Présentation
Plan de l'étude
La collection Xerfi Global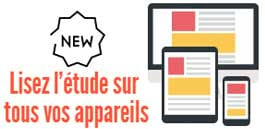 Exclusive extracts from this 118-page-long report:
- What is the business?
Logistics concerns the management of the flow of products from the place of their origin to the place of their consumption. The industry thus not only involves transportation from point A to B by road, rail, air and sea, but also standardised or tailor-made material handling, warehousing, packaging, security, inventory management, supply chain management, procurement, and customs services. […]
- What are the main markets?
The logistics market has become a tale of two speeds. A sluggish global economy and a decline in world merchandise trade volumes is particularly bad news for the ocean and air freight markets, bringing down demand below supply and resulting in major overcapacity and, thus, downward pressure on freight rates. It is unlikely that this supply-demand imbalance will be resolved quickly unless a large quantity of supply is taken off the market. Medium-term prospects of ocean and air freight activities therefore remain gloomy. Nevertheless, where one door shuts, another opens: demand for logistics in the areas of e-commerce and other niche markets, such as healthcare, is seeing tailwinds. [...]
- Who are the key players?
The global logistics industry is highly-fragmented, in terms of geography as well as the industries and markets it serves. The companies analysed in this report have a significant global presence and reflect global market trends that are currently shaping the logistics industry. Global leaders such as Deutsche Post DHL, UPS, FedEx and Nippon Express have a strong presence in all of the four main logistics businesses (mail, express, freight forwarding and contract logistics), while other top companies tend to specialise in freight forwarding and contract logistics. [...]
- How intense is competition?
0. Conclusions
1. Market Fundamentals
1.1. Overview
1.2. The Industry
2. Market Environment and Prospects
2.1. Market Overview
2.2. Demand
2.3. Air Freight
2.4. Sea Freight
2.5. Overland Freight
2.6. 3PL Services
3. Corporate Strategies and Competition
3.1. Competitive Environment
3.2. Structure of Competition
3.3. Corporate Strategies
4. Case Studies
5. Statistical Appendix
7. Sources
8. Annexes
What is the collection Xerfi Global ?
Reports cover market fundamentals, the market environment and prospect, corporates strategies and competition
Over 60 global markets and competition reports
Over 600 companies profiles
The reports provide :
- Decision-makers with analyses and forecasts on the major sectors of the world economy
- Alerts concerning world forecasts and major sectorial or business developments
- Key information on commodities, exchange rates and country performance
En savoir

Cette étude a été ajoutée à votre wishlist d'études, disponible dans votre espace « Mon compte ».
Cette étude a bien été supprimée de votre wishlist d'études.