Page précédente
| The Global Hotel Industry: the Market
Service client 01 53 21 81 51
The Global Hotel Industry: the Market
LES POINTS CLÉS DE L'ÉTUDE :
The medium-term and mega trends of the industry market developments and geographical segments
The competitive landscape and the main corporate rankings
The main conclusions of our report, summarised in 10 analytical slides
Parue le 28/08/2017 - 111 pages - réf : 7XSME02/GLO
1600 € HT
&nbsp&nbsp&nbspACHETER
Plan de l'étude
Présentation
La collection Xerfi Global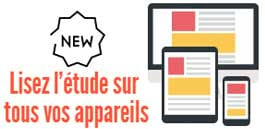 0. Conclusions
1. Market Fundamentals
1.1. Overview
1.2. The Industry
2. Market Environment and Prospects
2.1. Market Overview
2.2. Demand
2.3. Supply
3. Corporate Strategies and Competition
3.1. Competitive Environment
3.2. Structure of Competition
3.3. Corporate Strategy
4. Case Studies
5. Statistical Appendix
6. Sources
7. Annexes
Exclusive extracts from this 111-page-long report:
- What is the business?
Leading hotel groups operate very different business models:
The ownership model means the hotel group owns the real estate assets and manages the daily operations of the hotels. They assume all the benefits and costs;
The franchise business model means the franchisor provides certain services to franchisees, including support for marketing, procurement and IT activities in particular. The franchisor typically receives upfront revenues and fees based on a hotel's performance; […]
- What are the main markets?
With about €1,500bn in expenditure in 2016, the Asia Pacific region has become the world's largest market for tourism. India and China, in particular, have seen their respective domestic markets soar as the local middle class has rapidly expanded. The Americas, Europe and the Asia Pacific together account for over 90% of global spending. [...]
- Who are the key players?
Marriott, the world's largest hotel group by revenue and room count, controls less than 8% of global capacity, with 46% of global capacity operated by independent hoteliers (not affiliated to a franchisor or owned by a chain). Concentration is higher on a regional basis but generally remains low. Many leading hotel groups have been particularly busy with merger and acquisition activities over the past few years. [...]
- How intense is competition?
Competition in the industry is multifaceted. Depending on their business models, hotel groups compete for guests, real estate owners compete for management contracts, and hotel franchisees compete for the provision of franchise services. Hotel groups typically compete on room price, franchise and management fees, hotel location, hotel concepts, services, reputation, brands and availability across distribution channels (travel agencies, online platforms, specialists in corporate travel management, etc.). Competition is reinforced by low industry concentration in most markets and the many possibilities of market segmentation. Intense competition results in price pressure and substantial investment and innovation efforts. [...]
What is the collection Xerfi Global ?
Reports cover market fundamentals, the market environment and prospect, corporates strategies and competition
Over 60 global markets and competition reports
Over 600 companies profiles
The reports provide :
- Decision-makers with analyses and forecasts on the major sectors of the world economy
- Alerts concerning world forecasts and major sectorial or business developments
- Key information on commodities, exchange rates and country performance
En savoir

Cette étude a été ajoutée à votre wishlist d'études, disponible dans votre espace « Mon compte ».
Cette étude a bien été supprimée de votre wishlist d'études.