Page précédente
| The Global Cement Industry: the market
Service client 01 53 21 81 51
The Global Cement Industry: the market
LES POINTS CLÉS DE L'ÉTUDE :
The medium-term and mega trends of the industry market developments and geographical segments
The competitive landscape and the main corporate rankings
The main conclusions of our report, summarised in 10 analytical slides
Parue le 27/03/2017 - 114 pages - réf : 7XBAT01/GLO
1600 € HT
&nbsp&nbsp&nbspACHETER
Plan de l'étude
Présentation
La collection Xerfi Global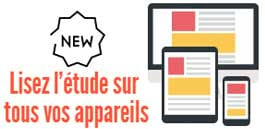 0. Conclusions
1. Market Fundamentals
1.1. Overview
1.2. The Industry
2. Market Environment and Prospects
2.1. Market Environment
2.2. Demand
2.3. Supply
3. Corporate Strategies and Competition
3.1. Competitive Environment
3.2. Structure of Competition
3.3. Business Strategies
4. Case Studies
5. Statistical Appendix
6. Sources
7. Annexes
Exclusive extracts from this 114-page-long report:
- What is the business?
Cement is the core component in the manufacturing of concrete, the material at the heart of construction, a market where global demand is fairly equally split between residential building, non-residential building and infrastructure. Cement, which plays a binding role, is mixed with aggregates (about 80%) and water (approximately 12%) to obtain concrete. Cement, like aggregates, is a commoditised/standardised product, thus making cost efficiency a key competitive advantage. […]
- What are the main markets?
Emerging markets such as China, Brazil and India recorded stronger growth, while industrialised regions saw relatively moderate growth (North America) or stagnation (Europe and Japan). In the coming years, construction demand growth will continue to be driven by emerging markets, despite the slowdown in China. Emerging countries, particularly across Asia and Africa, are making significant investments in housing and infrastructure, including offices, factories and hospitals. [...]
- Who are the key players?
The cement industry is capital intensive and the construction of a new production line can represent more than two years of full capacity sales. As a result, the sector has witnessed growing concentration since the 1970s. In recent times, consolidation has further increased with the merger of Lafarge and Holcim, and also Heidelberg and Italcementi, all ranked among the industry's top players in terms of annual production capacity. However, the industry remains highly fragmented in emerging markets, particularly in India and China where multinational corporations compete with national and regional cement producers. [...]
- How intense is competition?
Despite high entry barriers, a few companies based in emerging markets such as Siam Cement Group, Siam City Cement, Dangote and Anhui Conch, whose scale used to be confined to their respective domestic perimeters, have grown into strong regional players. They are likely to increasingly challenge the domination of global players such as LafargeHolcim and Heidelberg, especially in fast-growing regions such as Asia and Africa. [...]
What is the collection Xerfi Global ?
Reports cover market fundamentals, the market environment and prospect, corporates strategies and competition
Over 60 global markets and competition reports
Over 600 companies profiles
The reports provide :
- Decision-makers with analyses and forecasts on the major sectors of the world economy
- Alerts concerning world forecasts and major sectorial or business developments
- Key information on commodities, exchange rates and country performance
En savoir

Cette étude a été ajoutée à votre wishlist d'études, disponible dans votre espace « Mon compte ».
Cette étude a bien été supprimée de votre wishlist d'études.