Page précédente
| The Global Aircraft Industry: the Market
Service client 01 53 21 81 51
The Global Aircraft Industry: the Market
LES POINTS CLÉS DE L'ÉTUDE :
The medium-term and mega trends of the industry market developments and geographical segments
The competitive landscape and the main corporate rankings
The main conclusions of our report, summarised in 10 analytical slides
Parue le 06/06/2017 - 125 pages - réf : 7XMTR02/GLO
1600 € HT
&nbsp&nbsp&nbspACHETER

Présentation
Plan de l'étude
La collection Xerfi Global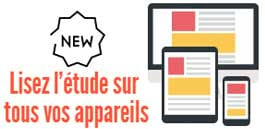 Exclusive extracts from this 125-page-long report:
- What is the business?
Aircraft manufacturing is a highly-complex industry, requiring extensive R&D budgets for product development and substantial up-front investments which are often recouped over the long-term. Aircraft manufacturers' core expertise consists, first and foremost, of project management and architect / integrator competencies, as the industry relies on a great number of suppliers, and their sub-tier suppliers, to source parts and integrated systems. Aircraft makers' prime role is therefore to manage the supply chain, often through long-term partnerships. […]
- What are the main markets?
The present report focuses on the civil aviation market, which can be broadly split into the following segments:
Regional jets (70-to-150 seats) are dominated by Embraer and Bombardier. However, players from Russia (UAC), China (AVIC) and Japan (Mitsubishi Heavy) are planning to enter the market over the next few years;
Single-aisle aircraft (100-to-200 seats), for short- and medium-haul trips, is dominated by the Airbus A320 and the Boeing 737 series; [...]
- Who are the key players?
The civil aviation market, specifically the 100+ seat categories, has long been a duopoly of Airbus and Boeing, especially following Boeing's purchase of US rival McDonnell Douglas in 1997. In the long run, players from the less than 100-seat segment, such as Embraer and Bombardier, may break the duopoly, as they continue to develop larger airplanes. In the meantime, Airbus and Boeing respectively encompassed 48% and 52% of total commercial jet deliveries in 2016, and 55% and 45% of total unit backlog. [...]
- How intense is competition?
Overall, aircraft manufacturing implies high fixed costs, meaning that manufacturers must strive to run at full capacity. Exit barriers are high due to high capital investments and long production processes. Leading players' competitive advantages revolve around their capabilities to manage (develop and implement) complex projects which span a long period of time. For instance, research for the development of the A380 began in the early 1990s, the programme was launched in 2000, and its maiden flight occurred in 2005. [...]
0. Conclusions
1. Market Fundamentals
1.1. Overview
1.2. The Industry
2. Market Environment and Prospects
2.1. Market Environment
2.2. Demand
2.3. Aircraft financing
2.4. International Trade
3. Corporate Strategies and Competition
3.1. Competitive Environment
3.2. Structure of Competition
3.3. Business Strategies
4. Case Studies
5. Statistical Appendix
6. Sources
7. Annexes
What is the collection Xerfi Global ?
Reports cover market fundamentals, the market environment and prospect, corporates strategies and competition
Over 60 global markets and competition reports
Over 600 companies profiles
The reports provide :
- Decision-makers with analyses and forecasts on the major sectors of the world economy
- Alerts concerning world forecasts and major sectorial or business developments
- Key information on commodities, exchange rates and country performance
En savoir

Cette étude a été ajoutée à votre wishlist d'études, disponible dans votre espace « Mon compte ».
Cette étude a bien été supprimée de votre wishlist d'études.