Page précédente
| Soft Drinks Companies - World
Service client 01 53 21 81 51
Soft Drinks Companies - World
LES POINTS CLÉS DE L'ÉTUDE :
The medium-term and mega trends of the industry market developments and geographical segments
The competitive landscape and the main corporate rankings
The main conclusions of our report, summarised in 10 analytical slides
Parue le 05/09/2016 - 191 pages - réf : 6XIAA04/GLO
1600 € HT
&nbsp&nbsp&nbspACHETER

Présentation
Plan de l'étude
Liste des sociétés
La collection Xerfi Global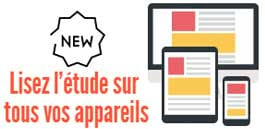 Exclusive extracts from this 190 page-long report:
- What is the business?
Soft drink companies manufacture and market non-alcoholic beverages and related products (syrups, concentrates), typically relying on third parties in different stages of the value chain such as bottling, distribution and retailing. Although increased health consciousness has been weighing on overall soft drink consumption in recent years, changing lifestyle have also created new opportunities for sports drinks, energy drinks and other functional drink types. […]
- Who are the key players?
The soft drink industry is a globalised business dominated by multinational companies with extensive geographical activities. Market leaders can be divided into three main types of operators: multinational beverage and food conglomerates; specialised beverage firms; and private label manufacturers. [...]
Soft drink companies analysed in the report include: PEPSICO, COCA-COLA, DR PEPPER SNAPPLE, NESTLE, DANONE, SUNTORY, ASAHI, BRITVIC, TINGYI, COTT BEVERAGES, MONSTER BEVERAGE, ECKES GRANINI, and SODASTREAM.
- How intense is competition?
Competition between beverage firms is intensifying in the context of adverse economic fluctuations, increased health consciousness and changing consumer trends. The industry remains largely influenced by the PepsiCo/Coca-Cola duopoly; however, other beverage and food companies are also adding to competitive pressure through their growing brand portfolios and increasing geographical presence. [...]
- What are the main markets?
Latin America and emerging Asia continue to prop up soft drink industry growth as per capita consumption remains much lower in emerging markets than in mature markets. Despite general belt tightening in mature economies and a continued fall in carbonated beverage sales, the soft drink industry will continue to benefit from rising consumption of new soft drink categories. […]
0. Conclusions
1. Market Fundamentals
1.1. Industry Overview
1.2. The Industry
2. Market Environment and Prospects
2.1. Market Environment
2.2. Macroeconomic Environment
2.3. Demand
2.4. Regional Markets
3. Corporate Strategies and Competition
3.1. Competitive Environment
3.2. Corporate Strategies and Competition
3.3. Industry benchmarking
3.4. Corporate Strategies
4. Case Studies
5. Company Profiles
5.1. Nestlé
5.2. PepsiCo
5.3. Coca-Cola
5.4. Danone
5.5. Suntory Beverage & Food
5.6. Dr Pepper Snapple
5.7. Britvic
5.8. Asahi Group
5.9. Tingyi Holding
5.10. Cott
5.11. Monster Beverage
5.12. Eckes-Granini
5.13. SodaStream
6. Statistical Appendix
7. Sources
8. Annexes
What is the collection Xerfi Global ?
Reports cover market fundamentals, the market environment and prospect, corporates strategies and competition
Over 60 global markets and competition reports
Over 600 companies profiles
The reports provide :
- Decision-makers with analyses and forecasts on the major sectors of the world economy
- Alerts concerning world forecasts and major sectorial or business developments
- Key information on commodities, exchange rates and country performance
En savoir

Cette étude a été ajoutée à votre wishlist d'études, disponible dans votre espace « Mon compte ».
Cette étude a bien été supprimée de votre wishlist d'études.