Page précédente
| Huawei (Company profile)
Service client 01 53 21 81 51
Huawei (Company profile)
LES POINTS CLÉS DE L'ÉTUDE :
The medium-term and mega trends of the industry market developments and geographical segments
The competitive landscape and the main corporate rankings
The main conclusions of our report, summarised in 10 analytical slides
Parue le 06/06/2017 - 26 pages - réf : 7XENT09/GLO
690 € HT
&nbsp&nbsp&nbspACHETER
Plan de l'étude
Présentation
La collection Xerfi Global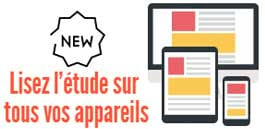 1. Overview
1.1. Presentation
1.2. Segments
1.3. SWOT
2. Corporate Strategies and Recent Events
3. Financial Indicators
4. Statistical Appendix
5. Glossary
Exclusive extracts from this 26-page-long report:
- Who is the player?
Huawei is a Chinese world-leading provider of telecommunications equipment formed in 1988. The company provides telecommunication equipment to carriers, delivers related services to enterprises, and manufactures mobile devices for consumers. [...]
- What are the player's strategies?
Over the past few years, Huawei's smartphone business has enjoyed impressive growth. After entering the top 10 ranking of global smartphone makers by volume shipped in 2014, Huawei climbed further, to become the world's third largest smartphone vendor in 2015 and 2016, behind only Samsung and Apple. This progress was achieved through a focus on mid-to-high end devices, supported by strong investments in R&D (including those made for design purposes). […]
- What are the player's strengths and weaknesses?
- Strong market presence and large market share (over 15% in 33 countries at the end of 2016, half of which were in Europe)
- Wide range of complementary activities, from the marketing of telecom equipment and mobile devices to the provision of integrated solution for digitalisation
- Use of low-quality components that could deteriorate the brand image
- Maturing global smartphone market […]
- What is the player's financial position?
The financial indicators included in the report include: Consolidated net sales, Consolidated operating income and margin, R&D spending and ratio, Smartphone shipments, Sales by segment, Sales performance by segment, Sales by region, Profitability ratios, Liquidity ratios, Solvency ratios, Property, plants and equipment.
What is the collection Xerfi Global ?
Reports cover market fundamentals, the market environment and prospect, corporates strategies and competition
Over 60 global markets and competition reports
Over 600 companies profiles
The reports provide :
- Decision-makers with analyses and forecasts on the major sectors of the world economy
- Alerts concerning world forecasts and major sectorial or business developments
- Key information on commodities, exchange rates and country performance
En savoir

Cette étude a été ajoutée à votre wishlist d'études, disponible dans votre espace « Mon compte ».
Cette étude a bien été supprimée de votre wishlist d'études.