Page précédente
| Fast Food Groups - World
Service client 01 53 21 81 51
Fast Food Groups - World
LES POINTS CLÉS DE L'ÉTUDE :
The medium-term and mega trends of the industry market developments and geographical segments
The competitive landscape and the main corporate rankings
The main conclusions of our report, summarised in 10 analytical slides
Parue le 19/10/2015 - 189 pages - réf : 5XSME01/GLO
1600 € HT
&nbsp&nbsp&nbspACHETER
Plan de l'étude
Présentation
Liste des sociétés
La collection Xerfi Global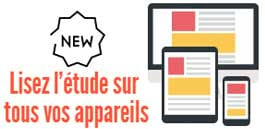 0. Conclusions
1. Market Fundamentals
1.1. Market Overview
1.2. The Industry
2. Market Environment and Prospects
2.1. Market Environment
2.2. Demand
2.3. Supply
2.4. Regional Markets
3. Corporate Strategies and Competition
3.1. Competitive Forces
3.2. Structure of Competition
3.3. Business Strategies
4. Case Studies
5. Company Profiles
5.1. McDonald's
5.2. Starbucks
5.3. Yum! Brands
5.4. Autogrill
5.5. Restaurant Brands International
5.6. Dunkin' Brands
5.7. Kuwait Food Company – Americana Group
5.8. Jollibee Foods
5.9. Buffalo Wild Wings
5.10. Domino's Pizza
5.11. Alsea
5.12. Yoshinoya Holdings
5.13. Quick
5.14. Mos Food Services
6. Statistical Appendix
7. Sources
8. Annexes
EXCLUSIVE EXTRACTS FROM THIS 189-PAGE-LONG REPORT:
- WHAT IS THE BUSINESS?
Fast food companies (including coffeehouse chains, bakery chains and other concepts) handle three main operations: supply chain management, operation, development and management of company-owned and franchised system units as well as brand management. Standard ingredients and food preparation processes, as well as minimal table service enable quick-service restaurant chains to provide rapid food service at competitive prices. […]
- WHO ARE THE KEY PLAYERS?
The quick-service restaurant industry is fragmented: the 7 largest chains –McDonald's, Yum! Brands, Restaurant Brands International, Subway, Wendy's, Dunkin Brands and Domino's Pizza- make up 17% of total industry value. [...]
Companies analysed in the report include: McDonald's, Starbucks, Yum! Brands , Autogrill, Chipotle, Kuwait Food – Americana, Jollibee Foods, Wendy's , Domino's Pizza, Alsea, Yoshinoya Holdings, Papa John's International, Quick, Restaurant Brands International, Dunkin' Brands and Mos Burger Group.
- HOW INTENSE IS COMPETITION?
The degree of rivalry in the industry has been on an upward slope as global fast food chains compete with each other to encompass a higher share of consumers' wallets. Fast food chains also compete with regional/local chains, as well as independent operators, which tend to encompass the bulk of sales value in emerging markets. Additionally, competition is heating up due to mass-market retailers' incursion into foodservice. In Japan, for example, Seven & I Holdings convenience stores account for the greatest slice of the QSR limelight, far superior to that of McDonald's, which comes in third. [...]
- WHAT ARE THE MAIN MARKETS?
China, Brazil and India are leading quick-service restaurant (QSR) markets. However, while emerging markets are among top QSR markets by value, they account for little in terms of QSR spend per head. For instance, annual QSR spend in India amounted to just €26 per capita, compared to €674 in Japan or similar levels in the US. As emerging markets continue to witness rising incomes and changing lifestyles, expansion in these markets is crucial for QSR chains' future growth. [...]
What is the collection Xerfi Global ?
Reports cover market fundamentals, the market environment and prospect, corporates strategies and competition
Over 60 global markets and competition reports
Over 600 companies profiles
The reports provide :
- Decision-makers with analyses and forecasts on the major sectors of the world economy
- Alerts concerning world forecasts and major sectorial or business developments
- Key information on commodities, exchange rates and country performance
En savoir

Cette étude a été ajoutée à votre wishlist d'études, disponible dans votre espace « Mon compte ».
Cette étude a bien été supprimée de votre wishlist d'études.