Page précédente
| Construction groups - World
Service client 01 53 21 81 51
Construction groups - World
LES POINTS CLÉS DE L'ÉTUDE :
The medium-term and mega trends of the industry market developments and geographical segments
The competitive landscape and the main corporate rankings
The main conclusions of our report, summarised in 10 analytical slides
Parue le 23/11/2015 - 240 pages - réf : 5XBAT02/GLO
1600 € HT
&nbsp&nbsp&nbspACHETER
Plan de l'étude
Présentation
Liste des sociétés
La collection Xerfi Global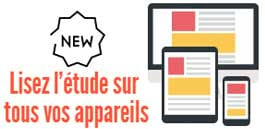 0. Conclusions
1. Market Fundamentals
1.1. Overview
1.2. The Industry
2. Market Environment and Prospects
2.1. Market Environment
2.2. Demand
2.3. Supply
2.4. Regional Overview
3. Corporate Strategies and Competition
3.1. Competitive Environment
3.2. Corporate Strategies and Competition
3.3. Structure of Competition
3.4. Business Strategies
4. Case Studies
4.1. The case of Bouygues Construction
4.2. The case of Fluor
4.3. The case of Hochtief
4.4. The case of ACS
4.5. The case of China Communications Construction
5. Company Profiles
5.1. China Communications Construction
5.2. Vinci
5.3. ACS Group
5.4. Bouygues
5.5. Samsung C&T
5.6. Fluor
5.7. Skanska
5.8. Hyundai Engineering & Construction
5.9. Bilfinger
5.10. JGC Corporation
5.11. Odebrecht
5.12. Strabag
5.13. Lend Lease
6. Statistical Appendix
7. Sources
8. Annexes
Exclusive extracts from this 239 page-long report:
- What is the business?
Construction and civil engineering activities, a sector worth €8.20tn in 2014 in terms of global output, range from the building of new structures – houses, factories, roads, bridges etc. Construction companies also perform maintenance, repair, and improvements on these structures […]
- Who are the key players?
The global construction industry is highly fragmented with the vast majority of companies conducting businesses locally or regionally. However, there are a handful of large enterprises whose activities stretch in all global regions. The largest contractors by revenues and the most internationalised continue to be based in industrialised European countries. Nevertheless, in recent years Chinese and South Korean companies have moved up the ranks, although its share of international revenues remains relatively low compared to its European rivals [...]
- How intense is competition?
Large groups based in fast-growing construction markets like China, India and Brazil, are making competition fiercer in the global construction industry. Those players, which traditionally only had operations in their respective domestic markets, are now accelerating their international expansion in order to take advantage of regional markets and to offset the stagnant construction market in its domestic markets. Players based in developed economies are enlarging their global footprint to avoid the weak construction demand in mature markets, as well as to consolidate in high-potential markets.
- What are the main markets?
Asia and, to a lesser extent, Latin America, the Middle East and Africa, have been driving construction, for the past decade and still present massive opportunities for construction groups, in line with its growing urbanisation rates, household income and population. These emerging regions continue offsetting slow demand growth in developed economies such as Western Europe.
To find out more on the sector and its leading corporations, please find enclosed the order form to obtain this exclusive report by Xerfi Global.
What is the collection Xerfi Global ?
Reports cover market fundamentals, the market environment and prospect, corporates strategies and competition
Over 60 global markets and competition reports
Over 600 companies profiles
The reports provide :
- Decision-makers with analyses and forecasts on the major sectors of the world economy
- Alerts concerning world forecasts and major sectorial or business developments
- Key information on commodities, exchange rates and country performance
En savoir

Cette étude a été ajoutée à votre wishlist d'études, disponible dans votre espace « Mon compte ».
Cette étude a bien été supprimée de votre wishlist d'études.