Page précédente
| Airports and Airport Operators - World
Service client 01 53 21 81 51
Airports and Airport Operators - World
LES POINTS CLÉS DE L'ÉTUDE :
The medium-term and mega trends of the industry market developments and geographical segments
The competitive landscape and the main corporate rankings
The main conclusions of our report, summarised in 10 analytical slides
Parue le 28/09/2015 - 246 pages - réf : 5XSTR02/GLO
1600 € HT
&nbsp&nbsp&nbspACHETER
Plan de l'étude
Présentation
Liste des sociétés
La collection Xerfi Global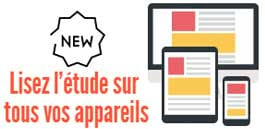 0. Conclusions
1. Market Fundamentals
1.1. Overview
1.2. The Industry
2. Market Environment and Prospects
2.1. Market Overview
2.2. Demand
2.3. Market Leaders
2.4. Supply
2.5. Prices
2.6. Regional Overview
2.7. Market Prospects
3. Corporate Strategies and Competition
3.1. Competitive Environment
3.2. Corporate Strategies and Competition
3.3. Structure of Competition
3.4. Corporate Strategies
4. Case Studies
4.1. Airport consulting services
4.2. The case of Japan Airport Terminal
4.3. The case of Dubai Airports
4.4. The case of London Heathrow
4.5. The case of Aéroports de Paris
4.6. The case of Changi airport
4.7. Classical and low-cost airports
5. Company Profiles
5.1. Heathrow Airport Holdings
5.2. Aeropuertos Españoles y Navegación Aérea
5.3. Aéroports de Paris
5.4. Fraport
5.5. Hong Kong International Airport
5.6. Schiphol Group
5.7. Narita International Airport Corporation
5.8. Japan Airport Terminal
5.9. Munich Airport Group
5.10. Changi Airport Group
5.11.Beijing Capital International Airport
5.12. Hartsfield Jackson Atlanta
6. Statistical Appendix
7. Sources
8. Annexes
Exclusive extracts from this 246 page-long report:
- What is the business?
Airports develop connectivity hubs and transportation networks to be able to meet both goods and people traffic requirements. Airport connectivity also refers to the developing connectivity of airports with travellers through smartphone applications to develop contact with passengers and provide them information. Airport operators' revenues mostly come from aeronautical charges and fees paid by airline companies. Therefore, airport operators are highly reliant on the traffic of airline companies. […]
- Who are the key players?
HEATHROW AIRPORT HOLDINGS, AENA, AEROPORTS DE PARIS, FRAPORT, HONG KONG INTERNATIONAL AIRPORT, HIPHOL GROUP, NARITA INTERNATIONAL AIRPORT, JAPAN AIRPORT TERMINAL, MUNICH AIRPORT GROUP, CHANGI AIRPORT GROUP, BEIJING CAPITAL INTERNATIONAL and HARTSFIELD JACKSON ATLANTA.
- How intense is competition?
Competition is growing among airports as the industry is under liberalization, becoming more business-oriented through cost reductions. Furthermore, airports with coinciding strategies and located in relatively close areas are facing higher competition. […]
- What are the main markets?
Western Europe is home to more than half of key airport operators. This is the result of an old interest in aviation from Westerners. However this domination appears to be coming to an end. As a result of the economic development of the Asian region, Asian airport operators saw their passenger traffic increase steadily. Thanks to its low cost workforce western manufacturing companies settled in Asia and took part in the growth of air business travel in the region. […]
What is the collection Xerfi Global ?
Reports cover market fundamentals, the market environment and prospect, corporates strategies and competition
Over 60 global markets and competition reports
Over 600 companies profiles
The reports provide :
- Decision-makers with analyses and forecasts on the major sectors of the world economy
- Alerts concerning world forecasts and major sectorial or business developments
- Key information on commodities, exchange rates and country performance
En savoir

Cette étude a été ajoutée à votre wishlist d'études, disponible dans votre espace « Mon compte ».
Cette étude a bien été supprimée de votre wishlist d'études.