Page précédente
| World Sport Franchises
Service client 01 53 21 81 51
World Sport Franchises
LES POINTS CLÉS DE L'ÉTUDE :
The medium-term and mega trends of the industry market developments and geographical segments
The competitive landscape and the main corporate rankings
The main conclusions of our report, summarised in 10 analytical slides
Parue le 03/10/2016 - 209 pages - réf : 6XSME04/GLO
1200 € HT
&nbsp&nbsp&nbspACHETER
Plan de l'étude
Présentation
Liste des sociétés
La collection Xerfi Global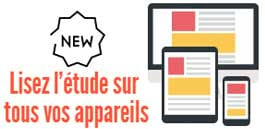 0. Conclusions
1. Market Fundamentals
1.1. Market Overview
1.2. The Industry
2. Market Environment and Prospects
2.1. Macroeconomic Environment
2.2. Demand
2.3. Costs
2.4. Regional Overview
3. Corporate Strategies and Competition
3.1. Competitive Environment
3.2. Structure of Competition
3.3. Corporate Strategies
4. Case Studies
5. Company profiles
5.1. Real Madrid
5.2. FC Barcelona
5.3. Dallas Cowboys
5.4. Manchester United
5.5. Paris Saint-Germain
5.6. Bayern Munich
5.7. New York Yankees
5.8. Manchester City
5.9. New England Patriots
5.10. Los Angeles Dodgers
5.11. Juventus FC
5.12. Borussia Dortmund
5.13. New York Knicks
5.14. Los Angeles Lakers
5.15. AC Milan
6. Statistical Appendix
7. Sources
8. Annexes
Exclusive extracts from this 210-page-long report:
- What is the business?
Professional sports franchises are at the heart of the global sports business. Leading sports teams have become franchises with profit-oriented objectives and strategies. Sporting events remain the core activity as they directly impact broadcasting rights and stadium revenues. However, a large share of revenues is generated by secondary activities such as commercial partnerships. […]
- Who are the key players?
European football teams and North American clubs belonging to the NFL, NBA and MLB make up the majority of the world's deep-pocketed sports franchises. However, while Real Madrid and FC Barcelona have been the leading sports clubs by size of revenue over recent years, their lead has narrowed as Manchester City and Paris Saint-German gain ascendancy. […]
Companies analysed in the report include: Real Madrid, Manchester United, FC Bayern Munich, AC Milan, Paris Saint-Germain, FC Barcelona, Arsenal F.C., Juventus, Borussia Dortmund, Benfica S.L., New York Yankees, Los Angeles Dodgers, New York Knicks, Los Angeles Lakers, Dallas Cowboys and New England Patriots.
- How intense is competition?
Competitive rivalry between franchises that belong to the same league remains high. Teams compete for top players in order to maximise their chances of winning since victories generate higher revenues. Competitiveness and revenue growth are contingent on team performance, including qualification for the latter stages of domestic and international competitions. In the case of football teams, for instance, failure to participate in the Champions League in one season can significantly impact commercial and broadcasting revenue. [...]
- What are the main markets?
US sports leagues MLB (baseball) and NCAA (college sports), followed by Japan's professional baseball league, were the most popular sports events worldwide in terms of total game attendance in 2015. While the MLB attracts the largest total audience per season, the NFL is the world's leading sport in terms of average game attendance. [...]
What is the collection Xerfi Global ?
Reports cover market fundamentals, the market environment and prospect, corporates strategies and competition
Over 60 global markets and competition reports
Over 600 companies profiles
The reports provide :
- Decision-makers with analyses and forecasts on the major sectors of the world economy
- Alerts concerning world forecasts and major sectorial or business developments
- Key information on commodities, exchange rates and country performance
En savoir

Cette étude a été ajoutée à votre wishlist d'études, disponible dans votre espace « Mon compte ».
Cette étude a bien été supprimée de votre wishlist d'études.