Page précédente
| World Gambling Companies
Service client 01 53 21 81 51
World Gambling Companies
LES POINTS CLÉS DE L'ÉTUDE :
The medium-term and mega trends of the industry market developments and geographical segments
The competitive landscape and the main corporate rankings
The main conclusions of our report, summarised in 10 analytical slides
Parue le 13/06/2016 - 220 pages - réf : 6XSME05/GLO
1600 € HT
&nbsp&nbsp&nbspACHETER

Présentation
Plan de l'étude
Liste des sociétés
La collection Xerfi Global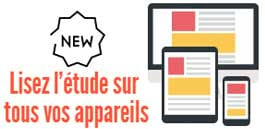 Exclusive extracts from this 219 page-long report:
- What is the business?
Gambling is a strongly regulated and diversified sub-segment of the entertainment and leisure industry. This report focuses on operations provided by regulated gaming companies such as casino operators, state lotteries, online gambling companies and other businesses that provide services involving real-money stakes in games of chance […]
- Who are the key players?
The global gambling market is highly fragmented, with a wide array of market players which vary by type, size and geographical reach.
Companies analysed in the report include: LAS VEGAS SANDS, MGM RESORTS INTERNATIONAL, GALAXY ENTERTAINMENT GROUP, SJM HOLDINGS, WYNN RESORTS, WILLIAM HILL, MARUHAN, IGT, CAESARS ENTERTAINMENT, GENTING MALAYSIA, LA FRANCAISE DES JEUX, BETFAIR, PLAYTECH and 888 HOLDINGS.
- How intense is competition?
Competition is naturally intense in the casino and resort business as casino facilities and their related amenities are often geographically concentrated within local jurisdictions where they directly compete to attract customers. The main aspects of competition include the variety of operations, the size and quality of facilities, marketing strategies, and special incentives and perks to attract customers.
- What are the main markets?
Asia's five-year compound annual growth rate (CAGR) of 18.3% between 2011 and 2015 has created a global marketplace dominated by Asia. Asia's share of the global market surged from 29.2% in 2010 to 43.4% in 2015, representing a geographic shift in revenue origin from the US to Asian countries, particularly Macau, the new centre of gravity of the global casino industry.
0. Conclusions
1. Market Fundamentals
1.1. Market Overview
1.2. The Industry
2. Market Environment and Prospects
2.1. Market Overview
2.2. Demand
2.3. Supply
2.4. Online Gaming
2.5. Gaming Regulation
3. Corporate Strategies and Competitio
3.1. Competitive Environment
3.2. Corporate Strategies and Competition
3.3. Structure of Competition
3.4. Business Strategies
4. Case Studies
4.1. The case of Wynn Resorts
4.2. The case of Maruhan
4.3. The case of Genting Malaysia
4.4. The case of William Hill
5. Company Profiles
5.1. Las Vegas Sands
5.2. MGM Resorts International
5.3. Galaxy Entertainment Group
5.4. SJM Holdings
5.5. Wynn Resorts
5.6. William Hill
5.7. Maruhan
5.8. IGT
5.9. Caesars Entertainment
5.10. Genting Malaysia
5.11. La Française des Jeux
5.12. Betfair
5.13. Playtech
5.14. 888 Holdings
6. Statistical Appendix
7. Sources
8. Annexes
What is the collection Xerfi Global ?
Reports cover market fundamentals, the market environment and prospect, corporates strategies and competition
Over 60 global markets and competition reports
Over 600 companies profiles
The reports provide :
- Decision-makers with analyses and forecasts on the major sectors of the world economy
- Alerts concerning world forecasts and major sectorial or business developments
- Key information on commodities, exchange rates and country performance
En savoir

Cette étude a été ajoutée à votre wishlist d'études, disponible dans votre espace « Mon compte ».
Cette étude a bien été supprimée de votre wishlist d'études.