Page précédente
| Toy and Game Groups - World
Service client 01 53 21 81 51
Toy and Game Groups - World
LES POINTS CLÉS DE L'ÉTUDE :
The medium-term and mega trends of the industry market developments and geographical segments
The competitive landscape and the main corporate rankings
The main conclusions of our report, summarised in 10 analytical slides
Parue le 19/09/2016 - 232 pages - réf : 6XCSO05/GLO
1600 € HT
&nbsp&nbsp&nbspACHETER
Plan de l'étude
Présentation
Liste des sociétés
La collection Xerfi Global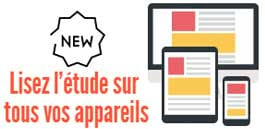 0. Conclusions
1. Market Fundamentals
1.1. Market Overview
1.2. The Industry
2. Market Environment and Prospects
2.1. Market Overview
2.2. Supply
2.3. Demand
3. Corporate Strategies and Competition
3.1. Competitive Environment
3.2. Structure of Competition
3.3. Corporate Strategies
4. Case Studies
5. Company Profiles
5.1. Toys 'R' Us
5.2. Mattel
5.3. The Lego Group
5.4. Bandai Namco
5.5. Hasbro
5.6. VTech
5.7. Jakks Pacific
5.8. The Walt Disney Company
5.9. Takara Tomy
5.10. Spin Master
5.11. Jumbo
5.12. Leapfrog
5.13. Playmates
6. Statistical Appendix
7. Sources
8. Annexes
Exclusive extracts from this 232-page-long report:
- What is the business?
Most leading toymakers are present along the entire value chain, although their focus is on higher value-added businesses. The industry's value chain can be divided into five different parts, of which product design, development and marketing are, by far, the most critical and strategic activities. Unlike other industries, leading toymakers still operate some of their own factories, even though outsourcing accounts for the majority of production. […]
- Who are the key players?
The ten largest companies in the toy and game industry are headquartered in mature economies, particularly in Europe, the United States and Japan. This report mainly focus on toy and game manufacturers, but it also analyses two important retailers for the toy industry: Toys 'R' Us and Jumbo. The US-based company Mattel was the world's largest toy manufacturer in 2015 in terms of revenue, followed by Danish Lego and US-based Walt Disney. [...]
Companies analysed in the report include: Toys 'R' Us, Mattel, The Lego Group, Bandai Namco, Hasbro, VTech, Jakks Pacific, The Walt Disney Company, Takara Tomy, Spin Master, Jumbo, Leapfrog and Playmates.
- How intense is competition?
In spite of the relatively optimistic forecast about the future of the toy industry in the short and medium term, there are several factors that are expected to intensify industry competition and put pressure on both toy manufacturers and retailers: the weak economic recovery in developed economies, coupled with a deceleration in emerging economies; the fast-growing penetration rate of new technologies (i.e. smartphones); the ageing population; and the falling birth rates in both mature and developing economies. [...]
- What are the main markets?
In spite of the slow economic recovery in Europe, the decreasing birth rate in Japan, and the relatively low economic growth in North America, these markets represent almost two-thirds of the toy market. The Asian region, particularly China, is the world's main manufacturer and exporter of toys and games (around two-thirds of global exports). Nevertheless, demand for toys and games is rapidly growing in several countries in this region which, together with Eastern Europe, are the main target of the global expansion strategies of toy groups. [...]
What is the collection Xerfi Global ?
Reports cover market fundamentals, the market environment and prospect, corporates strategies and competition
Over 60 global markets and competition reports
Over 600 companies profiles
The reports provide :
- Decision-makers with analyses and forecasts on the major sectors of the world economy
- Alerts concerning world forecasts and major sectorial or business developments
- Key information on commodities, exchange rates and country performance
En savoir

Cette étude a été ajoutée à votre wishlist d'études, disponible dans votre espace « Mon compte ».
Cette étude a bien été supprimée de votre wishlist d'études.