Page précédente
| The Leading Players of the Global Airline...
Service client 01 53 21 81 51
The Leading Players of the Global Airline Industry
LES POINTS CLÉS DE L'ÉTUDE :
The medium-term and mega trends of the industry market developments and geographical segments
The competitive landscape and the main corporate rankings
The main conclusions of our report, summarised in 10 analytical slides
Parue le 28/08/2017 - 69 pages - réf : 7XSTR11/GLO
1200 € HT
&nbsp&nbsp&nbspACHETER

Présentation
Plan de l'étude
Liste des sociétés
La collection Xerfi Global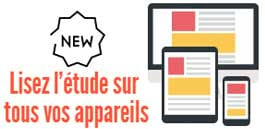 Exclusive extracts from this 69-page-long report:
- Who are the key players?
A structurally difficult business environment and the progressive liberalisation and globalisation of air travel have led to increased consolidation and partnerships as airlines seek to enhance efficiency, remain competitive and further extend service networks. The creation of major airline alliances during the 1990s has been a key driver of extensive airline cooperation on a global scale. Recent years have seen the creation of a growing number of airline alliances, with three different tiers emerging – code sharing, joint ventures and equity investments (e.g. American Airlines / China Southern Airlines, Air France-KLM / Kenya Airways, etc.). [...]
Groups analysed in this report include: American Airlines, Lufthansa, Air France-KLM, IAG, Emirates, ANA, China Southern, LATAM, Ryanair and AirAsia.
- What are the players' strategies?
In early 2017, American Airlines acquired an 8% stake in China Southern Airlines, marking the beginning of a "long-term" partnership with China's largest carrier. American Airlines was lagging behind rivals in this critical growth market, with a 9% seat share of the US-China route, almost on a par with Delta's 10%, and far behind United's 21.5%. The code-sharing and interline deals that will follow are expected to give American Airlines access to 70 destinations beyond Beijing and Shanghai. The deal has called into question American Airline's relationship with existing trans-Pacific partners Cathay Pacific of Hong Kong and Japan Airlines, all of whom are part of the OneWorld alliance, as China Southern is a SkyTeam carrier. […]
- What are the players' key growth and profitability drivers?
Lower fares and, to a lesser extent, unfavourable currency moves weighed down on Lufthansa's passenger revenue in 2016. Logistics revenue fell 12.7% yoy to €2bn due to a sharp fall in pricing. Nonetheless, the number of passengers transported group-wide rose 1.8% yoy to 110m in 2016. [...]
1. Overview
1.1. The Sector
1.2. Ranking
1.3. Performance Analysis
2. Company Profiles
2.1. American Airlines
2.2. Lufthansa
2.3. Air France-KLM
2.4. IAG
2.5. Emirates
2.6. ANA
2.7. China Southern
2.8. LATAM
2.9. Ryanair
2.10. AirAsia
3. Sources
4. Annexes
What is the collection Xerfi Global ?
Reports cover market fundamentals, the market environment and prospect, corporates strategies and competition
Over 60 global markets and competition reports
Over 600 companies profiles
The reports provide :
- Decision-makers with analyses and forecasts on the major sectors of the world economy
- Alerts concerning world forecasts and major sectorial or business developments
- Key information on commodities, exchange rates and country performance
En savoir

Cette étude a été ajoutée à votre wishlist d'études, disponible dans votre espace « Mon compte ».
Cette étude a bien été supprimée de votre wishlist d'études.