Page précédente
| The Global Video Game Industry: the Market
Service client 01 53 21 81 51
The Global Video Game Industry: the Market
LES POINTS CLÉS DE L'ÉTUDE :
The medium-term and mega trends of the industry market developments and geographical segments
The competitive landscape and the main corporate rankings
The main conclusions of our report, summarised in 10 analytical slides
Parue le 02/10/2017 - 114 pages - réf : 7XCSO06/GLO
1600 € HT
&nbsp&nbsp&nbspACHETER
Plan de l'étude
Présentation
La collection Xerfi Global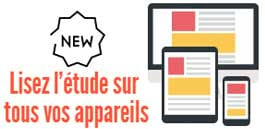 0. Conclusions
1. Market Fundamentals
1.1. Overview
1.2. The Industry
2. Market Environment and Prospects
2.1. Market Overview
2.2. Macroeconomic Environment
2.3. Internet Connectivity and Use
2.4. Demand
3. Corporate Strategies and Competition
3.1. Competitive Environment
3.2. Leaders' Recent Performances
3.3. Structure of Competition
3.4. Corporate Strategies
4. Case Studies
5. Statistical Appendix
6. Sources
7. Annexes
Exclusive extracts from this 113-page-long report:
- What is the business?
The video game business includes the development, publishing, and distribution of hardware (home and handheld consoles), software (games, downloadable content, applications) and services (online gaming, entertainment, community platforms). Publishing, which includes financing game development projects and marketing finished games, is the industry's core activity. Console manufacturers additionally earn royalties from third-party publishers for games sold for their platforms. […]
- What are the main markets?
North America, Europe and Japan concentrate the bulk of global package sales (game consoles and related software), but their share in worldwide video game revenues is receding due to structurally declining package sales. Meanwhile, emerging markets continue to experience double-digit growth amid rising income levels, increasing leisure spending, and growing Internet and smartphone penetration rates which boost online and mobile game spending. [...]
- Who are the key players?
Video game companies can be separated into three types: video game pure-players which exclusively focus on the development and publishing of video game hardware, software, and related content; entertainment companies, whose operations encompass other leisure activities; and diversified groups who also market other types of consumer electronics. Leading players are mostly located in Japan, North America, and Western Europe. [...]
- How intense is competition?
Competition in the video game market has intensified in recent years due to changing demand trends and the emergence of new players and business models. Competition is particularly intense between hardware manufacturers who need high sales volumes to make a profit on their consoles. Meanwhile, many new entrants are thriving and further raising competitive pressure thanks to a shift of consumer preferences towards more casual, free-to-play online and mobile games. [...]
What is the collection Xerfi Global ?
Reports cover market fundamentals, the market environment and prospect, corporates strategies and competition
Over 60 global markets and competition reports
Over 600 companies profiles
The reports provide :
- Decision-makers with analyses and forecasts on the major sectors of the world economy
- Alerts concerning world forecasts and major sectorial or business developments
- Key information on commodities, exchange rates and country performance
En savoir

Cette étude a été ajoutée à votre wishlist d'études, disponible dans votre espace « Mon compte ».
Cette étude a bien été supprimée de votre wishlist d'études.