Page précédente
| The Global Tobacco Industry: the Market
Service client 01 53 21 81 51
The Global Tobacco Industry: the Market
LES POINTS CLÉS DE L'ÉTUDE :
The medium-term and mega trends of the industry market developments and geographical segments
The competitive landscape and the main corporate rankings
The main conclusions of our report, summarised in 10 analytical slides
Parue le 11/09/2017 - 124 pages - réf : 7XIAA01/GLO
1600 € HT
&nbsp&nbsp&nbspACHETER

Présentation
Plan de l'étude
La collection Xerfi Global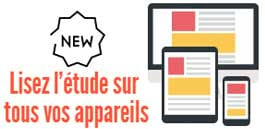 Exclusive extracts from this 124-page-long report:
- What is the business?
The tobacco industry is comprised of companies engaged in the growth, preparation, shipment and distribution of tobacco and related products. A handful of large multinationals dominate the international market, whose revenues are mainly generated by cigarette manufacturing. In 2015, the global tobacco market was worth approximately €695.8 billion, including €631.2 billion in cigarette sales (91% of the global tobacco market). About 5.6 trillion cigarettes were consumed worldwide in 2015. […]
- What are the main markets?
Since the 80s, tobacco giants have bought up thousands of local and state-owned tobacco enterprises to enlarge their manufacturing capacity and sales in developing markets, where health awareness is lower compared to the West and regulations softer. As cigarette consumption in the US and Western Europe have been declining over the past decades, companies have been keen to find new growth opportunities in countries with better market conditions and softer legal frameworks, particularly China, the world's largest producer and consumer of tobacco products, as well as other emerging countries.
- Who are the key players?
The "Big Four" private corporations dominate the international tobacco market: Philip Morris International, Imperial Brands, BAT and Japan Tobacco, which together accounted for 38.9% of the global cigarette market in 2016 (70.0% excluding China). On the other hand, some countries have large state-owned tobacco companies, which are usually highly protected from foreign supply. This is the case of China, whose government-owned tobacco company (CNTC) accounted for 44.2% of the global cigarette market in 2016. [...]
- How intense is competition?
Global competition in the tobacco industry is relatively moderate as the market is currently dominated by the "Big Four" companies which benefit from large capabilities, namely Philip Morris International, Imperial Brands, Japan Tobacco and British American Tobacco, which account for 70% of the global market (excluding China). In addition, ongoing consolidation – demonstrated by the recent merger of Reynolds American and British American Tobacco – leads to the emergence of increasingly competitive players which benefit from strong market positions and large market shares. This trend tends to hinder competition as potential new entrants find it more difficult to enter and compete in the market. [...]
0. Conclusions
1. Market Fundamentals
1.1. Overview
1.2. The Industry
2. Market Environment and Prospects
2.1. Market Overview
2.2. Demand
2.3. Supply
2.4. International Trade
3. Corporate Strategies and Competition
3.1. Competitive Environment
3.2. Leaders' Recent Performances
3.3. Structure of Competition
3.4. Corporate Strategies
4. Case Studies
5. Statistical Appendix
6. Sources
7. Annexes
What is the collection Xerfi Global ?
Reports cover market fundamentals, the market environment and prospect, corporates strategies and competition
Over 60 global markets and competition reports
Over 600 companies profiles
The reports provide :
- Decision-makers with analyses and forecasts on the major sectors of the world economy
- Alerts concerning world forecasts and major sectorial or business developments
- Key information on commodities, exchange rates and country performance
En savoir

Cette étude a été ajoutée à votre wishlist d'études, disponible dans votre espace « Mon compte ».
Cette étude a bien été supprimée de votre wishlist d'études.