Page précédente
| The Global Telecom Equipment Industry: the...
Service client 01 53 21 81 51
The Global Telecom Equipment Industry: the Market
LES POINTS CLÉS DE L'ÉTUDE :
The medium-term and mega trends of the industry market developments and geographical segments
The competitive landscape and the main corporate rankings
The main conclusions of our report, summarised in 10 analytical slides
Parue le 10/07/2017 - 119 pages - réf : 7XEEE03/GLO
1600 € HT
&nbsp&nbsp&nbspACHETER
Plan de l'étude
Présentation
La collection Xerfi Global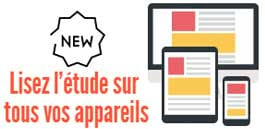 0. Conclusions
1. Market Fundamentals
1.1. Overview
1.2. The Industry
2. Market Environment and Prospects
2.1. Market Overview
2.2. Demand
2.3. Supply
2.4. International Trade
3. Corporate Strategies and Competition
3.1. Competitive Environment
3.2. Leaders' Recent Performances
3.3. Structure of Competition
3.4. Corporate Strategies
4. Case Studies
5. Statistical Appendix
6. Sources
7. Annexes
Exclusive extracts from this 118-page-long report:
- What is the business?
The telecom equipment market covers network equipment design, implementation and roll-out, and related services (maintenance, optimisation, managed services). The scope of the market has gradually expanded due to software-support processes and professional IT services. Leading telecom vendors such as Nokia, Huawei and Ericsson are also striving to accumulate knowledge in fields such as data analytics and the Internet of Things. […]
- What are the main markets?
Today, only 23% of the world's mobile connections are LTE-based. The launch of LTE, the latest generation of telecom networks began in 2010, with 16 networks deployed in 11 countries. By 2016, 580 LTE networks had been deployed in 188 countries. While LTE networks already top 90% coverage rates in mature countries such as the US, LTE network coverage in many emerging economies still only extends to about half of the population. The transition to third-generation networks and the massive implementation of 4G infrastructure in countries such as China and India will therefore provide strong growth opportunities for telecom equipment companies. [...]
- Who are the key players?
The market is currently dominated by three players that benefit from large capabilities, namely Ericsson, Nokia and Huawei, which together accounted for 86% of the total market in 2015. The emergence of Asian telecom equipment vendors, such as the Chinese groups Huawei and ZTE, has also intensified competitive rivalry in the sector because of the downward pressure they put on prices as a result of their ability to manufacture low-cost products. [...]
- How intense is competition?
Accelerating technological change, coupled with the diversification of telecom equipment vendors' activities into the IT services market, has intensified competition in the sector, as telecom equipment manufacturers now also have to compete with established IT services companies, such as IBM, HP and Accenture, and new players, such as Facebook, which recently launched Voyager, a transponder and routing device designed for optical networks. [...]
What is the collection Xerfi Global ?
Reports cover market fundamentals, the market environment and prospect, corporates strategies and competition
Over 60 global markets and competition reports
Over 600 companies profiles
The reports provide :
- Decision-makers with analyses and forecasts on the major sectors of the world economy
- Alerts concerning world forecasts and major sectorial or business developments
- Key information on commodities, exchange rates and country performance
En savoir

Cette étude a été ajoutée à votre wishlist d'études, disponible dans votre espace « Mon compte ».
Cette étude a bien été supprimée de votre wishlist d'études.