Page précédente
| The Global Sporting Goods Industry: the...
Service client 01 53 21 81 51
The Global Sporting Goods Industry: the market
LES POINTS CLÉS DE L'ÉTUDE :
The medium-term and mega trends of the industry market developments and geographical segments
The competitive landscape and the main corporate rankings
The main conclusions of our report, summarised in 10 analytical slides
Parue le 02/05/2017 - 100 pages - réf : 7XDIS04/GLO
1600 € HT
&nbsp&nbsp&nbspACHETER
Plan de l'étude
Présentation
La collection Xerfi Global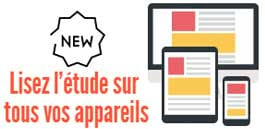 0. Conclusions
1. Market Fundamentals
1.1. Overview
1.2. The Industry
2. Market Environment and Prospects
2.1. Market Overview
2.2. Demand
2.3. Supply
3. Corporate Strategies and Competition
3.1. Competitive Environment
3.2. Structure of Competition
3.3. Corporate Strategy
4. Case Studies
5. Statistical Appendix
6. Sources
7. Annexes
Exclusive extracts from this 100-page-long report:
- What is the business?
The market for sporting goods comprises mostly footwear, apparel and equipment, the first two segments accounting for the vast majority of sales. Further segmentation can be determined by whether companies offer performance or sports-inspired products, and whether they are focused on outdoor activities, athletics, ball sports, urban sports, etc. […]
- What are the main markets?
The global sporting goods market has seen mid-range single-digit growth on average over the past ten years, and was estimated to be worth around €300bn in 2016. Sales growth has been generally consistent with the global macroeconomic environment: the lows seen in 2009 and 2012-2013 coincided with the global financial crisis and the eurozone crisis, respectively. In recent years, the weaker Russian and Brazilian economies have been offset by Chinese consumers' growing available income and a recovery in mature markets. [...]
- Who are the key players?
Nike is, by far, the industry leader, with nearly €30bn in sales, a strong global presence, and robust brand equity. It is about as big as its three main direct competitors (Adidas, Puma, Asics) combined. Adidas is a clear second with revenues of about €20bn, ahead of more diversified groups, such as VF Corp (Vans, Jansport, Eastpak…) and Amer Sports, and more focused groups, such as Asics and Under Armour. [...]
- How intense is competition?
Barriers to entry in the industry are fairly high. Leaders own strong brands with a rich history and spend hundreds of millions of dollars a year on advertising and consumer research in order to increase consumer demand and brand visibility. They also control the largest share of store shelves and are increasingly integrating retail activities. [...]
What is the collection Xerfi Global ?
Reports cover market fundamentals, the market environment and prospect, corporates strategies and competition
Over 60 global markets and competition reports
Over 600 companies profiles
The reports provide :
- Decision-makers with analyses and forecasts on the major sectors of the world economy
- Alerts concerning world forecasts and major sectorial or business developments
- Key information on commodities, exchange rates and country performance
En savoir

Cette étude a été ajoutée à votre wishlist d'études, disponible dans votre espace « Mon compte ».
Cette étude a bien été supprimée de votre wishlist d'études.