Page précédente
| The Global Semiconductor Industry: the...
Service client 01 53 21 81 51
The Global Semiconductor Industry: the Market
LES POINTS CLÉS DE L'ÉTUDE :
The medium-term and mega trends of the industry market developments and geographical segments
The competitive landscape and the main corporate rankings
The main conclusions of our report, summarised in 10 analytical slides
Parue le 10/07/2017 - 119 pages - réf : 7XEEE01/GLO
1600 € HT
&nbsp&nbsp&nbspACHETER
Plan de l'étude
Présentation
La collection Xerfi Global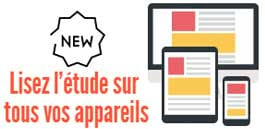 0. Conclusions
1. Market Fundamentals
1.1. Overview
1.2. The Industry
2. Market Environment and Prospects
2.1. Market Overview
2.2. Demand
2.3. Supply
2.4. Trade
3. Corporate Strategies and Competition
3.1. Competitive Environment
3.2. Structure of Competition
3.3. Business Strategies
4. Case Studies
5. Statistical Appendix
6. Sources
7. Annexes
Exclusive extracts from this 119-page-long report:
- What is the business?
At the heart of semiconductor industry lies the manufacturing of silicon wafers etched with hundreds of micro-processors. They are cut out of a larger wafer then packaged and sold separately. By manufacturing larger wafers, unit cost is greatly reduced, although initial investment is huge: erecting a modern facility for 300mm (12inch) wafers requires a minimum of €3bn. Semiconductors are increasingly being produced on 300 mm wafers, with smaller surfaces in decline. The shift to next-generation 450mm wafer technology is not expected before 2020-2025. […]
- What are the main markets?
Semiconductors, also known as chips or integrated circuits (ICs), are present in virtually all electronics and appliances, from refrigerators and ovens to flat screen TVs and industrial applications. The industry's main markets are IT-related businesses: computer, communications and consumer electronics. However, in recent years, the presence of semiconductors in other fields such as the Internet of Things, autonomous driving, and Artificial Intelligence has become key to the industry's growth. [...]
- Who are the key players?
In 2016, Intel maintained its position as the leading semiconductor group. Like Intel, the world's leading chip makers are mainly headquartered in industrialised economies.
However, over the past few years, major foundries, such as TSMC of Taiwan, have gained ascendency as both fabless players and IDMs outsource manufacturing. [...]
- How intense is competition?
Rivalry in the semiconductor industry is moderate overall, but varies according to market segments. Competition is based on price, performance, system compatibility, product availability, as well as manufacturing technology, with success hinging on R&D capabilities and financial clout. Global leaders are diversified, but tend to build their strength on a handful of businesses. For instance, South Korea's Samsung and SK Hynix, and Micron of the US together encompass 90% of worldwide DRAM memory revenues, and, along with Toshiba, about the same share of the NAND memory business. [...]
What is the collection Xerfi Global ?
Reports cover market fundamentals, the market environment and prospect, corporates strategies and competition
Over 60 global markets and competition reports
Over 600 companies profiles
The reports provide :
- Decision-makers with analyses and forecasts on the major sectors of the world economy
- Alerts concerning world forecasts and major sectorial or business developments
- Key information on commodities, exchange rates and country performance
En savoir

Cette étude a été ajoutée à votre wishlist d'études, disponible dans votre espace « Mon compte ».
Cette étude a bien été supprimée de votre wishlist d'études.