Page précédente
| The Global Robotic Industry: the market
Service client 01 53 21 81 51
The Global Robotic Industry: the market
LES POINTS CLÉS DE L'ÉTUDE :
The medium-term and mega trends of the industry market developments and geographical segments
The competitive landscape and the main corporate rankings
The main conclusions of our report, summarised in 10 analytical slides
Parue le 13/03/2017 - 95 pages - réf : 7XMAC01/GLO
1600 € HT
&nbsp&nbsp&nbspACHETER

Présentation
Plan de l'étude
La collection Xerfi Global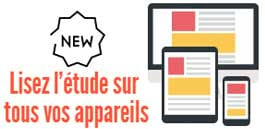 Exclusive extracts from this 95-page-long report:
- What is the business?
Robot companies develop, manufacture and distribute industrial robots and factory automation solutions for manufacturing companies. Related services such as factory automation advisory services and after-sales services (repair activities, training courses etc.) also form essential activities of robotics companies' business. […]
- What are the main markets?
The stock of both installed industrial robots and new robot installations are geographically highly concentrated: in 2016, five countries accounted for roughly 75% of units sold worldwide. Over the past decade, China has accounted for the largest share of global sales, consolidating its position as the world's largest and fastest-growing robot market. [...]
- Who are the key players?
Leading providers of industrial robots and automation solutions include both diversified industrial conglomerates and specialised robot and automation technology firms. Japanese robot companies historically dominated the industry owing to their strong expertise in robot hardware, but they are coming under growing pressure as automation services and software grow in importance. [...]
- How intense is competition?
Although the market remains fairly concentrated among a few major manufacturers, competitive rivalry has intensified in the context of growing price pressure as well as a race for innovation, customer diversification (new industries and applications), and increasing market share in fast-growing international markets. Traditional market leaders are increasingly being challenged by the emergence of robotics start-ups, emerging market robot companies, as well as large technology groups that are making a foray in intelligent software and automation technologies [...]
0. Conclusions
1. Market Fundamentals
1.1. Overview
1.2. The Industry
2. Market Environment and Prospects
2.1. Market Overview
2.2. Macroeconomic Environment
2.3. Demand
3. Corporate Strategies and Competition
3.1. Competitive Environment
3.2. Leaders' Recent Performances
3.3. Corporate Strategies
4. Case Studies
5. Statistical Appendix
6. Sources
7. Annexes
What is the collection Xerfi Global ?
Reports cover market fundamentals, the market environment and prospect, corporates strategies and competition
Over 60 global markets and competition reports
Over 600 companies profiles
The reports provide :
- Decision-makers with analyses and forecasts on the major sectors of the world economy
- Alerts concerning world forecasts and major sectorial or business developments
- Key information on commodities, exchange rates and country performance
En savoir

Cette étude a été ajoutée à votre wishlist d'études, disponible dans votre espace « Mon compte ».
Cette étude a bien été supprimée de votre wishlist d'études.