Page précédente
| The Global Renewable Energy Equipment...
Service client 01 53 21 81 51
The Global Renewable Energy Equipment Industry: the Market
LES POINTS CLÉS DE L'ÉTUDE :
The medium-term and mega trends of the industry market developments and geographical segments
The competitive landscape and the main corporate rankings
The main conclusions of our report, summarised in 10 analytical slides
Parue le 18/09/2017 - 117 pages - réf : 7XSCO03/GLO
1600 € HT
&nbsp&nbsp&nbspACHETER

Présentation
Plan de l'étude
La collection Xerfi Global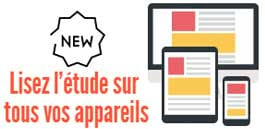 Exclusive extracts from this 117-page-long report:
- What is the business?
This report focuses on power generation equipment for renewable energy sources. Solar (PV and CSP), wind (onshore and offshore), hydro, geothermal, solar heat, ocean energy and biomass are the main sources of renewable energy. This report deals with the first three categories (wind, solar and hydro energy). […]
- What are the main markets?
While driven by similar trends, the hydro, solar and wind equipment markets differ substantially in terms of growth, revenues and competition. Hydropower equipment is a mature and oligopolistic market, while the markets for solar and wind power equipment are much more fragmented, competitive and prone to rapid technological change. Each segment is targeted by pure-players, but large, diversified industrial groups have also joined the competition. [...]
- Who are the key players?
The solar market has historically attracted a range of players, including electric utilities and oil and gas companies, lured in by its strong growth potential and more accessible technology. However, increased price competition in solar markets means economies of scale have become vital to survival. Not only does large manufacturing scale allow cost-savings, but the greater a group's installed base, the greater potential for subsequent service contracts. [...]
- How intense is competition?
Rivalry in the hydropower equipment market is moderate. The market is mature, with little new build project activity and the majority of activity focused on operations and maintenance. The market is concentrated, with a handful of players – GE (US), Andritz (Austria), Voith (Ger) – accounting for the majority of the global market and competing for a limited number of utilities which run large scale hydroelectric plants. Small hydro is also a very competitive market with a wider customer base. The onshore wind playing field is broader, with a range of manufacturers competing on the market. Fewer players offer more technologically-complex offshore wind farms. [...]
0. Conclusions
1. Market Fundamentals
1.1. Overview
1.2. The Industry
2. Market Environment and Prospects
2.1. Market Overview
2.2. Demand
2.3. Supply
3. Corporate Strategies and Competition
3.1. Competitive Forces
3.2. Structure of Competition
3.3. Corporate Strategies
4. Case Studies
5. Statistical Appendix
6. Sources
7. Annexes
What is the collection Xerfi Global ?
Reports cover market fundamentals, the market environment and prospect, corporates strategies and competition
Over 60 global markets and competition reports
Over 600 companies profiles
The reports provide :
- Decision-makers with analyses and forecasts on the major sectors of the world economy
- Alerts concerning world forecasts and major sectorial or business developments
- Key information on commodities, exchange rates and country performance
En savoir

Cette étude a été ajoutée à votre wishlist d'études, disponible dans votre espace « Mon compte ».
Cette étude a bien été supprimée de votre wishlist d'études.