Page précédente
| The Global Railroad Equipment Industry: the...
Service client 01 53 21 81 51
The Global Railroad Equipment Industry: the market
LES POINTS CLÉS DE L'ÉTUDE :
The medium-term and mega trends of the industry market developments and geographical segments
The competitive landscape and the main corporate rankings
The main conclusions of our report, summarised in 10 analytical slides
Parue le 18/04/2017 - 120 pages - réf : 7XMTR05/GLO
1600 € HT
&nbsp&nbsp&nbspACHETER
Plan de l'étude
Présentation
La collection Xerfi Global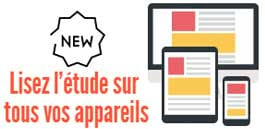 0. Conclusions
1. Market Fundamentals
1.1. Overview
1.2. The Industry
2. Market Environment and Prospects
2.1. Market Overview
2.2. Demand
2.3. Supply
2.4. Regional Markets
3. Corporate Strategies and Competition
3.1. Competitive Environment
3.2. Structure of Competition
3.3. Corporate Strategies
4. Case Studies
5. Statistical Appendix
6. Sources
7. Annexes
Exclusive extracts from this 120-page-long report:
- What is the business?
The rail supply industry serves four main market segments: rolling stock (freight and passenger vehicles), infrastructure, rail control and signalling, and other services. In recent years, a fifth segment has emerged: system integration, which encompasses a very small share of the total market value but is seeing fast growth. Rail products and services are destined for a range of rail sub-markets, including mainline passenger transport, mainline freight, light urban rail, metro systems and high-speed rail. […]
- What are the main markets?
The scope and type of rail supply products and services required vary from one country to the next depending on the type of existing infrastructure and its utilisation. Markets with well-developed networks require less actual infrastructure and more services while fledgling rail systems require more rail infrastructure development and new rolling stock fleets. However, variation goes even further than this. For example, although North America is home to the longest network of train tracks, they are primarily used for shipping freight, are not electrified, require few intersections and are simple single-track lines. [...]
- Who are the key players?
Two major types of leading global players in the rail supply market can be identified; pure players and diversified players. Alstom (following GE's acquisition of its energy division), Greenbrier, and CAF are pure players, with the focus of their activity exclusively on the railway industry. However, the majority of major railway equipment manufacturers are highly diversified industrial groups, present in various businesses, notably aerospace, defence, and electrical equipment. These diversified groups generally enjoy synergies between their different businesses. [...]
- How intense is competition?
Competitive rivalry in the rail supply industry has intensified over past decades, in line with shifts in the industry landscape. The deregulation and liberalisation of railway markets has not only increased the size of the accessible market but also the number of competitors in particular markets. Furthermore, varying levels of liberalisation have distorted competition since not all markets are open to the same extent to all players. [...]
What is the collection Xerfi Global ?
Reports cover market fundamentals, the market environment and prospect, corporates strategies and competition
Over 60 global markets and competition reports
Over 600 companies profiles
The reports provide :
- Decision-makers with analyses and forecasts on the major sectors of the world economy
- Alerts concerning world forecasts and major sectorial or business developments
- Key information on commodities, exchange rates and country performance
En savoir

Cette étude a été ajoutée à votre wishlist d'études, disponible dans votre espace « Mon compte ».
Cette étude a bien été supprimée de votre wishlist d'études.