Page précédente
| The Global Petrochemical Industry: the...
Service client 01 53 21 81 51
The Global Petrochemical Industry: the market
LES POINTS CLÉS DE L'ÉTUDE :
The medium-term and mega trends of the industry market developments and geographical segments
The competitive landscape and the main corporate rankings
The main conclusions of our report, summarised in 10 analytical slides
Parue le 27/02/2017 - 122 pages - réf : 7XCHE01/GLO
1600 € HT
&nbsp&nbsp&nbspACHETER
Plan de l'étude
Présentation
La collection Xerfi Global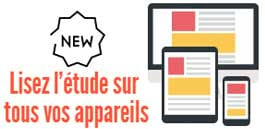 0. Conclusions
1. Market Fundamentals
1.1. Overview
1.2. The Industry
2. Market Environment and Prospects
2.1. Market Environment
2.2. Demand
2.3. Supply
2.4. Trade
3. Corporate Strategies and Competition
3.1. Competitive Environment
3.2. Structure of Competition
3.3. Business Strategies
4. Case Studies
5. Statistical Appendix
6. Sources
7. Annexes
Exclusive extracts from this 122-page-long report:
- What is the business?
Petrochemicals are the basic building blocks for most durable and non-durable consumer goods produced worldwide. Crude oil, natural gas and coal serve as feedstock for petrochemical companies that produce intermediates such as benzene, chlorine, methanol, propylene and ethylene. Ethylene is the largest bulk petrochemical produced worldwide and the main input for polyethylene, a main building block for plastics. […]
- What are the main markets?
Demand from main customer industries such as automotive, construction, electric & electronics and furniture, has been growing at a moderate pace since 2011. However, 2014-2016 growth was somewhat weaker due to the slowdown in emerging economies, which was not offset by economic stimulus measures in industrialised regions and the lower price of petrol.
In the next few years, the annual pace of expansion in both petrochemical output and world industrial production is set to hover above 3%. [...]
- Who are the key players?
While players based in mature economies have traditionally dominated the market, players from emerging economies are maturing. New competitors from Asia and the Middle East, who have benefited from technology transfers from Western players, are now direct rivals to the current major global leaders. As the petrochemical industry in emerging markets has grown, a number of companies have emerged as big names in the industry and are expanding in mature economies: [...]
- How intense is competition?
The petrochemical industry is highly competitive, but differences exist between the basic/intermediate segments and the polymers/specialty segments. Most petrochemicals are derived from oil-based naphtha and gas-based ethane. For basic petrochemicals, inexpensive energy and feedstock prices are a clear enabler of competitiveness. Fluctuations in the prices of oil have a major impact on steam crackers in Europe and Asia which use naphtha as a feedstock for producing ethylene, the highest volume building block in the industry. [...]
What is the collection Xerfi Global ?
Reports cover market fundamentals, the market environment and prospect, corporates strategies and competition
Over 60 global markets and competition reports
Over 600 companies profiles
The reports provide :
- Decision-makers with analyses and forecasts on the major sectors of the world economy
- Alerts concerning world forecasts and major sectorial or business developments
- Key information on commodities, exchange rates and country performance
En savoir

Cette étude a été ajoutée à votre wishlist d'études, disponible dans votre espace « Mon compte ».
Cette étude a bien été supprimée de votre wishlist d'études.