Page précédente
| The Global Oil and Gas Industry: the Market
Service client 01 53 21 81 51
The Global Oil and Gas Industry: the Market
LES POINTS CLÉS DE L'ÉTUDE :
The medium-term and mega trends of the industry market developments and geographical segments
The competitive landscape and the main corporate rankings
The main conclusions of our report, summarised in 10 analytical slides
Parue le 04/09/2017 - 113 pages - réf : 7XCHE08/GLO
1600 € HT
&nbsp&nbsp&nbspACHETER

Présentation
Plan de l'étude
La collection Xerfi Global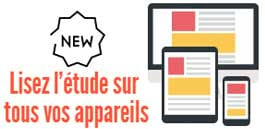 Exclusive extracts from this 112-page-long report:
- What is the business?
Oil and gas companies' key activities include exploration, production, transportation, processing, and distribution. The upstream sector includes the exploration and production of crude oil and natural gas. The downstream sector comprises the transportation, refining, marketing and distribution of oil and gas, as well as the production of petroleum-derived products. […]
- What are the main markets?
Asia Pacific accounted for nearly 35% of global oil consumption in 2016, although its share remains inferior to that of North America and Europe & Eurasia on a per capita basis. More generally, average oil demand growth trends over the past decade highlight the market centre's rapid shift towards emerging markets. Demand in the Middle East, Africa, Asia Pacific, and South and Central America increased by an average of 2-3% per year over 2006-2016, while decreasing at an average annual rate of about 1% in North America and Europe & Eurasia during the same period. [...]
- Who are the key players?
A distinction can be made between National Oil Companies (NOCs) and International Oil Companies (IOCs). NOCs are typically established in major oil producing, developing nations (Russia, Mexico, OPEC) and play a significant role in their domestic economies and public finances, whereas IOCs compete with each other in international markets following more market and profit-oriented strategies. More recently, a third category of players has emerged: mixed NOCs, i.e. companies that aim to secure their home country's energy security while balancing government objectives with commercial profitability. [...]
- How intense is competition?
Intense competition exists in the oil and gas industry for access to upstream resources and downstream markets. Oil and gas companies compete on various fronts to tie up deals with owners of proved reserves, win customers, obtain technology and engineering resources, and raise cash. Furthermore, OPEC's traditional role in maintaining market stability has been weakened of late, changing the competitive environment and leaving prices more at the mercy of supply and demand dynamics. [...]
0. Conclusions
1. Market Fundamentals
1.1. Overview
1.2. The Industry
2. Market Environment and Prospects
2.1. Market Overview
2.2. Supply
2.3. Demand
2.4. Prices
2.5. Trade
3. Corporate Strategies and Competition
3.1. Competitive Environment
3.2. Leaders' Recent Performances
3.3. Corporate Strategies
4. Case Studies
5. Statistical Appendix
6. Sources
7. Annexes
What is the collection Xerfi Global ?
Reports cover market fundamentals, the market environment and prospect, corporates strategies and competition
Over 60 global markets and competition reports
Over 600 companies profiles
The reports provide :
- Decision-makers with analyses and forecasts on the major sectors of the world economy
- Alerts concerning world forecasts and major sectorial or business developments
- Key information on commodities, exchange rates and country performance
En savoir

Cette étude a été ajoutée à votre wishlist d'études, disponible dans votre espace « Mon compte ».
Cette étude a bien été supprimée de votre wishlist d'études.