Page précédente
| The Global Mobile Phone Industry: the Market
Service client 01 53 21 81 51
The Global Mobile Phone Industry: the Market
LES POINTS CLÉS DE L'ÉTUDE :
The medium-term and mega trends of the industry market developments and geographical segments
The competitive landscape and the main corporate rankings
The main conclusions of our report, summarised in 10 analytical slides
Parue le 15/05/2017 - 119 pages - réf : 7XEEE04/GLO
1600 € HT
&nbsp&nbsp&nbspACHETER

Présentation
Plan de l'étude
La collection Xerfi Global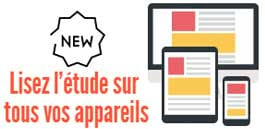 Exclusive extracts from this 119-page-long report:
- What is the business?
This report focuses on the mobile phone market, a sub-segment of the telecommunications industry. Mobile phone manufacturers design and distribute mobile devices, such as feature phones, smartphones and related wearables (smartwatches), and tablets, while largely relying on component suppliers and contract manufacturing companies for their various production stages. Although smartphones have existed since the mid-90s, worldwide mass adoption only started with the introduction of the first full touchscreen smartphones employing the iOS (Apple) or Android (Google) operating systems. […]
- What are the main markets?
With high smartphone penetration rates slowing demand growth in mature markets, mobile device companies are pinning their hopes for expansion on emerging markets. However, premium smartphones remain unaffordable for the majority of people in developing economies such as India, Indonesia, Brazil, Africa and the Middle East, where smartphone penetration rates remain comparatively low.
- Who are the key players?
Consolidation in the mobile phone market is quite high but has decreased in recent years. While the top five mobile phone makers encompassed 55.8% of smartphone unit shipments in 2012, their share of the market fell to 54.4% in 2016. The top smartphone brands in 2016 were Samsung, Apple, Huawei, Oppo and Vivo. Oppo and Vivo both belong to BKK of China, a new entrant in the industry. In a short period of time, BKK has overtaken more established players in certain countries, such as Huawei in Thailand, Samsung in China, etc., by taking advantage of large consumer markets, strong demand, and a cheap labour force [...]
- How intense is competition?
Rivalry in the mobile device market is fierce across all market tiers. Feature phones are commoditised products that yield low profit margins and are only marketed in some developing countries. Smartphones are much more lucrative but, as a result of growing market maturity; limited possibilities for differentiation in hardware and, increasingly, software; as well as the global expansion of new entrants through the marketing of affordable smartphones, players are left to aggressively compete primarily on price. [...]
0. Conclusions
1. Market Fundamentals
1.1. Overview
1.2. The Industry
2. Market Environment and Prospects
2.1. Market Environment
2.2. Demand
2.3. Supply
3. Corporate Strategies and Competition
3.1. Competitive Environment
3.2. Structure of Competition
3.3. Corporate Strategies
4. Case Studies
5. Statistical Appendix
6. Sources
7. Annexes
What is the collection Xerfi Global ?
Reports cover market fundamentals, the market environment and prospect, corporates strategies and competition
Over 60 global markets and competition reports
Over 600 companies profiles
The reports provide :
- Decision-makers with analyses and forecasts on the major sectors of the world economy
- Alerts concerning world forecasts and major sectorial or business developments
- Key information on commodities, exchange rates and country performance
En savoir

Cette étude a été ajoutée à votre wishlist d'études, disponible dans votre espace « Mon compte ».
Cette étude a bien été supprimée de votre wishlist d'études.