Page précédente
| The Global Medtech Industry: the market
Service client 01 53 21 81 51
The Global Medtech Industry: the market
LES POINTS CLÉS DE L'ÉTUDE :
The medium-term and mega trends of the industry market developments and geographical segments
The competitive landscape and the main corporate rankings
The main conclusions of our report, summarised in 10 analytical slides
Parue le 24/04/2017 - 117 pages - réf : 7XEEE02/GLO
1600 € HT
&nbsp&nbsp&nbspACHETER
Plan de l'étude
Présentation
La collection Xerfi Global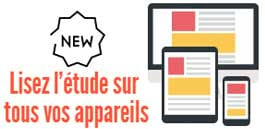 0. Conclusions
1. Market Fundamentals
1.1. Overview
1.2. The Industry
2. Market Environment and Prospects
2.1. Market Environment
2.2. Demand & Supply
2.3. International Trade
3. Corporate Strategies and Competition
3.1. Competitive Environment
3.2. Structure of Competition
3.3. Business Strategies
4. Case Studies
5. Statistical Appendix
6. Sources
7. Annexes
Exclusive extracts from this 117-page-long report:
- What is the business?
The industry manufactures and markets four major categories of devices:
- diagnostic imaging systems: X-ray machines, CT scanners, MRI systems, ultrasound, etc.
- non-imaging diagnostics: blood pressure measuring equipment, tissue and molecular tests, etc.
- therapeutic devices: orthopaedics, cardiovascular, ophthalmology, general surgery, neurological, and urology
- surgery supplies : injection & puncture devices, tubes & catheters, patient monitoring systems, etc. […]
- What are the main markets?
While industrialised markets such as the US, Western Europe and Japan are characterised by a high penetration of advanced healthcare treatments, including medical devices, this is not the case for developing countries. In some of these markets, a relatively large share of the population is underserved, although they face similar aging patterns and increasing lifestyle diseases. [...]
- Who are the key players?
The market is split between a handful of large, deep-pocketed companies, such as Johnson & Johnson and GE Healthcare, and a myriad of small-scale, specialised players. For example, 95% of the total number of medtech firms in Europe are SMEs. [...]
- How intense is competition?
Competition among medical technology companies is moderate, as evidenced by the high operating margins of the leading global players (14% on average over the past five years). When looking at high-end medical technology businesses (in vitro diagnostics, cardiovascular, etc.), the structure of the market is rather oligopolistic and a handful of global players shape the competitive landscape. However, lower value-added markets (general surgery supplies, for instance) are usually quite fragmented, with local players catering to local needs. [...]
What is the collection Xerfi Global ?
Reports cover market fundamentals, the market environment and prospect, corporates strategies and competition
Over 60 global markets and competition reports
Over 600 companies profiles
The reports provide :
- Decision-makers with analyses and forecasts on the major sectors of the world economy
- Alerts concerning world forecasts and major sectorial or business developments
- Key information on commodities, exchange rates and country performance
En savoir

Cette étude a été ajoutée à votre wishlist d'études, disponible dans votre espace « Mon compte ».
Cette étude a bien été supprimée de votre wishlist d'études.