Page précédente
| The Global Mass-Market Retail Industry: the...
Service client 01 53 21 81 51
The Global Mass-Market Retail Industry: the market
LES POINTS CLÉS DE L'ÉTUDE :
The medium-term and mega trends of the industry market developments and geographical segments
The competitive landscape and the main corporate rankings
The main conclusions of our report, summarised in 10 analytical slides
Parue le 19/12/2016 - 112 pages - réf : 6XDIS05/GLO
1600 € HT
&nbsp&nbsp&nbspACHETER
Plan de l'étude
Présentation
La collection Xerfi Global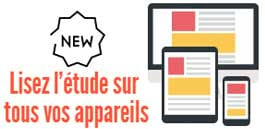 0. Conclusions
1. Market Fundamentals
1.1. Market Overview
1.2. The Industry
2. Market Environment and Prospects
2.1. Market Environment
2.2. Demand & Supply
2.3. E-commerce
2.4. Regional Overview
3. Corporate Strategies and Competition
3.1. Competitive Environment
3.2. Structure of Competition
3.3. Business Strategies
4. Case Studies
5. Statistical Appendix
6. Sources
7. Annexes
Exclusive extracts from this 112-page-long report:
- What is the business?
Retail sales include a large variety of food and non-food products and therefore typically account for a large share of domestic consumption. The majority (over 50%) of retail sales is generated by grocery and consumer packaged goods. Retailers sell diverse merchandise across a great variety of store formats (supercentres, hypermarkets, supermarkets, convenience stores, specialty stores, etc.). […]
- What are the main markets?
Retail sales – including e-commerce – are concentrated in Asia, with North America and Western Europe combined accounting for 40.8% of total retail sales in 2015. Solid, albeit weaker, emerging market conditions will fuel industry growth as organised retail penetration continues to rise in emerging markets. [...]
- Who are the key players?
The world's top mass-market retailers originate in industrialised countries, in particular in the US, France, the UK and Germany. Walmart traditionally leads the global retail market in terms of total sales, although the corporation's international footprint is limited. Other major players include Costco, Carrefour, Tesco and Metro, among others. [...]
- How intense is competition?
Competitive rivalry in the retail market is intense, as highlighted by market players' low profit margins. Outlet-based retail chains continue to account for the largest share of global retail sales. However, online retailing has created a major upheaval in the industry, forcing traditional brick-and-mortar retailers to accelerate the development of e-commerce and m-commerce. While the rise of online retailers and hard discounters over the past decade has further increased price pressure on mass-market retailers, competition has expanded to other areas such as speed and convenience. [...]
What is the collection Xerfi Global ?
Reports cover market fundamentals, the market environment and prospect, corporates strategies and competition
Over 60 global markets and competition reports
Over 600 companies profiles
The reports provide :
- Decision-makers with analyses and forecasts on the major sectors of the world economy
- Alerts concerning world forecasts and major sectorial or business developments
- Key information on commodities, exchange rates and country performance
En savoir

Cette étude a été ajoutée à votre wishlist d'études, disponible dans votre espace « Mon compte ».
Cette étude a bien été supprimée de votre wishlist d'études.