Page précédente
| The Global Mass Entertainment Industry: the...
Service client 01 53 21 81 51
The Global Mass Entertainment Industry: the Market
LES POINTS CLÉS DE L'ÉTUDE :
The medium-term and mega trends of the industry market developments and geographical segments
The competitive landscape and the main corporate rankings
The main conclusions of our report, summarised in 10 analytical slides
Parue le 11/09/2017 - 122 pages - réf : 7XCOM01/GLO
1600 € HT
&nbsp&nbsp&nbspACHETER
Plan de l'étude
Présentation
La collection Xerfi Global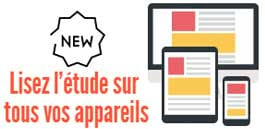 0. Conclusions
1. Market Fundamentals
1.1. Overview
1.2. The Industry
2. Market Environment and Prospects
2.1. Market Overview
2.2. Demand
2.3. Supply
2.4. International Trade
3. Corporate Strategies and Competition
3.1. Competitive Environment
3.2. Leaders' Recent Performances
3.3. Structure of Competition
3.4. Corporate Strategies
4. Case Studies
5. Statistical Appendix
6. Sources
7. Annexes
Exclusive extracts from this 122-page-long report:
- What is the business?
Mass entertainment as an economic sector consists of diverse products and services including motion pictures, television, music, broadcasting, print media, toys, gaming, gambling, sports, and fine arts. In 2016, the global entertainment and media market, which also includes internet-related activities, was worth €1.6 trillion. The recorded music and filmed entertainment segments, which are the scope of this report, were respectively worth €14.3bn and €90.6bn in 2016. In these sectors, revenues are mostly generated by physical and digital content sales, but leaders also rely on advertising and licensing revenues, as well as the sale of by-products in some cases (e.g. Disney). […]
- What are the main markets?
In recent years, the digitisation of content, fuelled by technological advancements and rising global connectivity, have transformed the entertainment industry's value chain. Content producers are increasingly striving to build direct relationships with customers, by focusing on the development of in-house digital distribution capabilities (e.g. Time Warner with HBO Now). […]
- Who are the key players?
North America accounted for 37.3% of the global filmed entertainment market in 2016, due to the dominance of top filmed entertainment companies such as The Walt Disney Company, Time Warner, 21st Century Fox and Viacom. The country also dominates the global recorded music industry. American companies Universal Music, Sony Music and Warner Music accounted for 69% of the global market in 2016. [...]
- How intense is competition?
The mass entertainment industry is a highly competitive marketplace, with companies continuously striving to adapt to changing customers' tastes and habits in order to grow their audiences. In recent years, technological advancements, rising global connectivity and the emergence of over-the-top (OTT) digital platforms that directly link content producers and customers have reshaped the global mass entertainment industry and intensified competitive rivalry among players. This has reduced barriers to entry, therefore providing customers with relatively strong bargaining power. [...]
What is the collection Xerfi Global ?
Reports cover market fundamentals, the market environment and prospect, corporates strategies and competition
Over 60 global markets and competition reports
Over 600 companies profiles
The reports provide :
- Decision-makers with analyses and forecasts on the major sectors of the world economy
- Alerts concerning world forecasts and major sectorial or business developments
- Key information on commodities, exchange rates and country performance
En savoir

Cette étude a été ajoutée à votre wishlist d'études, disponible dans votre espace « Mon compte ».
Cette étude a bien été supprimée de votre wishlist d'études.