Page précédente
| The Global Luxury Apparel Industry: the...
Service client 01 53 21 81 51
The Global Luxury Apparel Industry: the Marke
LES POINTS CLÉS DE L'ÉTUDE :
The medium-term and mega trends of the industry market developments and geographical segments
The competitive landscape and the main corporate rankings
The main conclusions of our report, summarised in 10 analytical slides
Parue le 02/10/2017 - 117 pages - réf : 7XDIS01/GLO
1600 € HT
&nbsp&nbsp&nbspACHETER
Plan de l'étude
Présentation
La collection Xerfi Global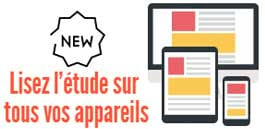 0. Conclusions
1. Market Fundamentals
1.1. Overview
1.2. The Industry
2. Market Environment and Prospects
2.1. Market Overview
2.2. Demand
2.3. Supply
2.4. Regional Luxury Markets
3. Corporate Strategies and Competition
3.1. Competitive Environment
3.2. Structure of Competition
3.3. Corporate Strategies
4. Case Studies
5. Statistical Appendix
6. Sources
7. Annexes
Exclusive extracts from this 117-page-long report:
- What is the business?
This report covers high-end fashion and apparel accessories such as gloves and scarves. Excluded from the report are leather goods, shoes and other branded accessories such as watches and jewellery. Though clothing in general represents a basic necessity, high-end fashion can be considered discretionary. The global high-end fashion market is, by definition, a market of leaders. Leading groups' main assets are their strong brands, which create attraction and desire for their products. […]
- What are the main markets?
The high-end fashion industry is dominated by Western European labels, especially Italian and French ones. American labels often specialise in the premium segment, which aims at marketing strong brands on a larger scale. On the demand side, Asian consumers account for a significant share of demand, both through local markets and tourist purchases. Western Europe and, to a smaller degree, the USA are the other main markets. [...]
- Who are the key players?
Italian labels dominate the luxury fashion market, but French groups are in the lead when taking into account leather goods and accessories. French labels generally started as haute couture houses before or immediately after World War II, and later developed into large conglomerates to create synergies and increase competitiveness. Leading Italian labels are generally younger, independent companies which often started their business in segments other than fashion. [...]
- How intense is competition?
The global luxury apparel market is fairly fragmented with a few large multi-brand groups operating alongside a large collection of smaller (and often more dynamic) players. The rise of the internet has allowed a constellation of small niche brands to gain exposure with limited marketing budgets, while the rise of e-commerce reduces distribution difficulties. [...]
What is the collection Xerfi Global ?
Reports cover market fundamentals, the market environment and prospect, corporates strategies and competition
Over 60 global markets and competition reports
Over 600 companies profiles
The reports provide :
- Decision-makers with analyses and forecasts on the major sectors of the world economy
- Alerts concerning world forecasts and major sectorial or business developments
- Key information on commodities, exchange rates and country performance
En savoir

Cette étude a été ajoutée à votre wishlist d'études, disponible dans votre espace « Mon compte ».
Cette étude a bien été supprimée de votre wishlist d'études.