Page précédente
| The Global Food Industry: the market
Service client 01 53 21 81 51
The Global Food Industry: the market
LES POINTS CLÉS DE L'ÉTUDE :
The medium-term and mega trends of the industry market developments and geographical segments
The competitive landscape and the main corporate rankings
The main conclusions of our report, summarised in 10 analytical slides
Parue le 14/11/2016 - 120 pages - réf : 6XIAA02/GLO
1600 € HT
&nbsp&nbsp&nbspACHETER

Présentation
Plan de l'étude
Liste des sociétés
La collection Xerfi Global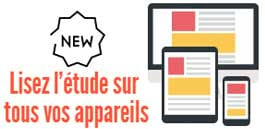 Exclusive extracts from this 120-page-long report:
- What is the business?
The food industry covers a huge number of activities involved in creating an array of products from a wide range of sources. The focus of this report is on food processing, that is to say the transforming of raw ingredients, by physical or chemical means, for consumption. Companies in this industry manufacture and process a wide variety of foods, including meat, seafood, dairy products, fruits and vegetables, milled grains and oilseeds, baked goods, and sweets. […]
- What are the main markets?
Population growth and increasing wealth is to be found particularly in emerging markets, which are also seeing a shift towards Western lifestyles and a move away from carbohydrate-based staple foods to higher-value, protein-rich meat and dairy products. On mature markets, nutrition is increasingly being recognised as a way to improve health. Demand for healthier versions of existing products or nutritious new products is on the up. In the same vein, organic foods are seeing increasing demand. At the same time, price, convenience and indulgence are major demand drivers. [...]
- Who are the key players?
The world's largest packaged food specialists have very different profiles. Nestlé is, by far, the largest foodmaker, with a highly diversified portfolio, much like direct competitor Pepsico. Except fast moving consumer goods giant Unilever, all other groups are food specialists, focused on up to four or five major segments (snacks, dairy, breakfast cereals, sauces, etc.). [...]
- How intense is competition?
Food companies compete with other local, regional and global manufacturers, with considerable differences between regions. Competition tends to be more concentrated in developed markets, where the biggest manufacturers control most shelf space. The rise of private labels, and many small companies carving out niche markets in fast growing segments (organic food, vegan food, ethnic food, etc.), has further reinforced competition in recent years. [...]
0. Conclusions
1. Market Fundamentals
1.1. Overview
1.2. The Industry
2. Market Environment and Prospects
2.1. Market Overview
2.2. Demand
2.3. Supply
3. Corporate Strategies and Competition
3.1. Competitive Environment
3.2. Structure of Competition
3.3. Corporate Strategies
4. Case Studies
5. Statistical Appendix
6. Sources
7. Annexes
What is the collection Xerfi Global ?
Reports cover market fundamentals, the market environment and prospect, corporates strategies and competition
Over 60 global markets and competition reports
Over 600 companies profiles
The reports provide :
- Decision-makers with analyses and forecasts on the major sectors of the world economy
- Alerts concerning world forecasts and major sectorial or business developments
- Key information on commodities, exchange rates and country performance
En savoir

Cette étude a été ajoutée à votre wishlist d'études, disponible dans votre espace « Mon compte ».
Cette étude a bien été supprimée de votre wishlist d'études.