Page précédente
| The Global Financial Industry: the market
Service client 01 53 21 81 51
The Global Financial Industry: the market
LES POINTS CLÉS DE L'ÉTUDE :
The medium-term and mega trends of the industry market developments and geographical segments
The competitive landscape and the main corporate rankings
The main conclusions of our report, summarised in 10 analytical slides
Parue le 09/01/2017 - 126 pages - réf : 6XABF02/GLO
1600 € HT
&nbsp&nbsp&nbspACHETER
Plan de l'étude
Présentation
La collection Xerfi Global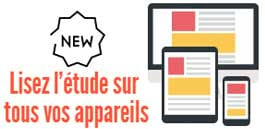 0. Conclusions
1. Market Fundamentals
1.1. Overview
1.2. The Industry
2. Market Environment and Prospects
2.1. Market Overview
2.2. Equity Markets
2.3. Derivatives
3. Corporate Strategies and Competition
3.1. Competitive Environment
3.2. Leaders' Recent Performances
3.3. Structure of Competition
3.4. Revenues and Costs
3.5. Corporate Strategies
4. Case Studies
5. Statistical Appendix
6. Sources
7. Annexes
Exclusive extracts from this 125-page-long report:
- What is the business?
Stock exchanges are key actors in the financial services industry and comprise organised and regulated market places. Although they concentrate only a fraction of global financial transactions, they play a key role in providing market participants with liquidity, market transparency and risk-reduction. Stock exchanges are also crucial switch points for globalised economies and multinationals. […]
- What are the main markets?
Asian exchanges' importance in global trading activity has rapidly risen during the past decade. As of October 2016, the region concentrated more than a third of global share trading value, over half of total listed companies, and two thirds of new listings worldwide. Nevertheless, the region has also been leading much of the recent decline in global trading activity amid worsening economic conditions in its main economies. Meanwhile, American exchanges still concentrate the world's largest corporate listings by value, half of the world's total share trading value, and the bulk of derivatives trade. [...]
- Who are the key players?
The world's leading stock exchanges are characterised by high degrees of vertical integration and diversified activities in the financial services market. Major players are, at one and the same time, regulated markets for securities trading, clearing houses, payment intermediaries, and central securities depositories. [...]
- How intense is competition?
Competition between stock exchanges has intensified over the past decade, driven by technology improvements and deregulation. Exchanges mainly compete for market size and liquidity, corporate listings, the number of financial products and services, trading technologies, transaction costs, and prices. Moreover, vertical integration and the emergence of "non-exchange" financial service providers have increased the number of players on certain key market segments (e.g. clearing, market data etc.), causing further competitive pressure on established exchanges. [...]
What is the collection Xerfi Global ?
Reports cover market fundamentals, the market environment and prospect, corporates strategies and competition
Over 60 global markets and competition reports
Over 600 companies profiles
The reports provide :
- Decision-makers with analyses and forecasts on the major sectors of the world economy
- Alerts concerning world forecasts and major sectorial or business developments
- Key information on commodities, exchange rates and country performance
En savoir

Cette étude a été ajoutée à votre wishlist d'études, disponible dans votre espace « Mon compte ».
Cette étude a bien été supprimée de votre wishlist d'études.