Page précédente
| The Global E-commerce Industry: the market
Service client 01 53 21 81 51
The Global E-commerce Industry: the market
LES POINTS CLÉS DE L'ÉTUDE :
The medium-term and mega trends of the industry market developments and geographical segments
The competitive landscape and the main corporate rankings
The main conclusions of our report, summarised in 10 analytical slides
Parue le 02/05/2017 - 113 pages - réf : 7XDIS03/GLO
1600 € HT
&nbsp&nbsp&nbspACHETER

Présentation
Plan de l'étude
La collection Xerfi Global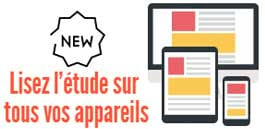 Exclusive extracts from this 113-page-long report:
- What is the business?
E-commerce companies provide digital platforms and related services that enable buyers and sellers to connect for online transactions. Leading e-retailers mainly operate online marketplaces, payment methods and fulfilment services, but often also provide online advertising and other web services. […]
- What are the main markets?
In 2014, China surpassed the US as the largest e-commerce market by value, while the UK has maintained the third rank ahead of Japan. However, Asian e-retail markets – China in particular – will grow the fastest during the next decade, driven by large populations, rising income levels, growing Internet penetration, and a slower expansion of physical retail networks. E-retailing is also growing strongly in Latin America and the Middle-East, despite a lower number of online shoppers and lower per capita digital spending. [...]
- Who are the key players?
US e-retailers dominate the global market, whereas most non-US players still operate on a more regional level. Amazon remains the world's largest online retailer by revenues, but is dwarfed by Alibaba Group in terms of gross merchandise volume, a key industry metric. Despite Amazon's dominance, e-commerce groups from major online retailing markets – in particular China – have been rapidly growing their international market share. [...]
- How intense is competition?
Competition in the online retail market is fierce, nurtured by weak entry barriers and a great variety of contenders and substitutes. Product selection, prices, convenience, and customer experience are the main aspects of competition. E-retailers are also stepping up the race for leadership in strategic market segments such as payment methods, mobile retailing, and shipping services. To fend off competition and raise switching costs, e-retailers have been focusing on building extensive e-commerce ecosystems. [...]
0. Conclusions
1. Market Fundamentals
1.1. Overview
1.2. The Industry
2. Market Environment and Prospects
2.1. Market Overview
2.2. Macroeconomic Environment
2.3. Internet Connectivity and Use
2.4. Demand
2.5. Regional Markets
3. Corporate Strategies and Competition
3.1. Competitive Environment
3.2. Leaders' Recent Performances
3.3. Financials
3.4. Corporate Strategies
4. Case Studies
5. Statistical Appendix
6. Sources
7. Annexes
What is the collection Xerfi Global ?
Reports cover market fundamentals, the market environment and prospect, corporates strategies and competition
Over 60 global markets and competition reports
Over 600 companies profiles
The reports provide :
- Decision-makers with analyses and forecasts on the major sectors of the world economy
- Alerts concerning world forecasts and major sectorial or business developments
- Key information on commodities, exchange rates and country performance
En savoir

Cette étude a été ajoutée à votre wishlist d'études, disponible dans votre espace « Mon compte ».
Cette étude a bien été supprimée de votre wishlist d'études.