Page précédente
| The Global Defence Industry: the market
Service client 01 53 21 81 51
The Global Defence Industry: the market
LES POINTS CLÉS DE L'ÉTUDE :
The medium-term and mega trends of the industry market developments and geographical segments
The competitive landscape and the main corporate rankings
The main conclusions of our report, summarised in 10 analytical slides
Parue le 18/04/2017 - 121 pages - réf : 7XMTR01/GLO
1600 € HT
&nbsp&nbsp&nbspACHETER

Présentation
Plan de l'étude
La collection Xerfi Global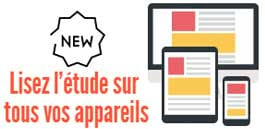 Exclusive extracts from this 121-page-long report:
- What is the business?
The defence market is one of the largest industries in the world, accounting for approximately 2.4% of global GDP. Its centre of gravity is the United States of America, which accounts for almost 40% of world defence budgets and is where the majority of top military contractors are based. Governments have a heavy hand in the industry as they generate the lion's share of demand, contribute to research and development budgets, and regulate supply. […]
- What are the main markets?
In recent years, the defence industry's sphere of interest has expanded into areas such as cybersecurity, unmanned air and land systems, as well as training and support services. Contractors have been branching out into these pockets of growth through acquisitions and partnerships. [...]
- Who are the key players?
The defence market is dominated by large- and medium-scale contractors which have extensive system integration skills (including data processing and electronic warfare). Their main activities comprise air, land and naval hardware, armament, C4ISR (command, control, communications, computers, intelligence, surveillance and reconnaissance) and technical support services (training, logistics, modernisation, etc.). Defence contractors commonly engage in space and satellite-related operations. Many participants in the military aircraft business, such as Airbus and Boeing, have significant operations in commercial aircraft. They derive military jets such as special mission aircraft from existing commercial platforms. [...]
- How intense is competition?
Over the past few years, global defence players have been challenged by cuts in defence budgets across many mature economies, but have emerged from this period in better shape. Profitability levels were higher in 2015-2016 than the previous couple of years, and balance sheets were strengthened as many players parted with non-core assets and streamlined internal structures: Lockheed Martin offloaded its commercial cybersecurity arm, Airbus Defense and Space sold its defence electronics activities, etc. [...]
0. Conclusions
1. Market Fundamentals
1.1. Overview
1.2. The Industry
2. Market Environment and Prospects
2.1. Market Environment
2.2. Demand
2.3. Supply
2.4. International Trade
3. Corporate Strategies and Competition
3.1. Competitive Environment
3.2. Leaders' Recent Performances
3.3. Business Strategies
4. Case Studies
5. Statistical Appendix
6. Sources
7. Annexes
What is the collection Xerfi Global ?
Reports cover market fundamentals, the market environment and prospect, corporates strategies and competition
Over 60 global markets and competition reports
Over 600 companies profiles
The reports provide :
- Decision-makers with analyses and forecasts on the major sectors of the world economy
- Alerts concerning world forecasts and major sectorial or business developments
- Key information on commodities, exchange rates and country performance
En savoir

Cette étude a été ajoutée à votre wishlist d'études, disponible dans votre espace « Mon compte ».
Cette étude a bien été supprimée de votre wishlist d'études.