Page précédente
| The Global Container Shipping Industry: the...
Service client 01 53 21 81 51
The Global Container Shipping Industry: the market
LES POINTS CLÉS DE L'ÉTUDE :
The medium-term and mega trends of the industry market developments and geographical segments
The competitive landscape and the main corporate rankings
The main conclusions of our report, summarised in 10 analytical slides
Parue le 03/01/2017 - 95 pages - réf : 6XSTR05/GLO
1200 € HT
&nbsp&nbsp&nbspACHETER
Plan de l'étude
Présentation
La collection Xerfi Global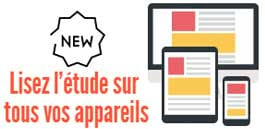 0. Conclusions
1. Market Fundamentals
1.1. Overview
1.2. The Industry
2. Market Environment and Prospects
2.1. Market Overview
2.2. Demand
2.3. Supply
3. Corporate Strategies and Competition
3.1. Competitive Environment
3.2. Structure of Competition
3.3. Corporate Strategies
4. Case Studies
5. Statistical Appendix
6. Sources
7. Annexes
Exclusive extracts from this 95-page-long report:
- What is the business?
The sea transport industry encompasses four main market segments: container shipping, dry bulk shipping (grains, ores, etc.), liquid bulk shipping (oil, chemicals, etc.) as well as specialised transport (roll on / roll off, breakbulk, etc.). This report focuses on the largest segment, which is container shipping. […]
- What are the main markets?
Emerging market growth and globalisation have been the two main drivers of the industry since the invention of the container in the 1960s. The rise of China as a manufacturing hub, growing demand for raw materials and the fragmentation of manufacturing supply chains led to very fast growth over the 1980-2007 period. [...]
- Who are the key players?
The container shipping industry is highly fragmented with companies from all over the world operating in the market. The leading players, however, are mostly European and Asian companies. The market has seen international consolidation in past years (CMA CGM took over NOL of Singapore; Hapag-Lloyd took over UA of the United Arab Emirates, etc.). [...]
- How intense is competition?
The global shipping industry has been losing money in past years, and fierce competition between groups is the number one factor weighing on profitability. Several features point to a high degree of competition:
Overall consolidation is low, with the ten largest shipping lines accounting for about 70% of global capacity.
Shipping alliances tend to reduce competitive intensity on main lines, but competition authorities keep a close eye on potential anticompetitive practices. [...]
What is the collection Xerfi Global ?
Reports cover market fundamentals, the market environment and prospect, corporates strategies and competition
Over 60 global markets and competition reports
Over 600 companies profiles
The reports provide :
- Decision-makers with analyses and forecasts on the major sectors of the world economy
- Alerts concerning world forecasts and major sectorial or business developments
- Key information on commodities, exchange rates and country performance
En savoir

Cette étude a été ajoutée à votre wishlist d'études, disponible dans votre espace « Mon compte ».
Cette étude a bien été supprimée de votre wishlist d'études.