Page précédente
| The Global Construction Industry: the Market
Service client 01 53 21 81 51
The Global Construction Industry: the Market
LES POINTS CLÉS DE L'ÉTUDE :
The medium-term and mega trends of the industry market developments and geographical segments
The competitive landscape and the main corporate rankings
The main conclusions of our report, summarised in 10 analytical slides
Parue le 20/11/2017 - 113 pages - réf : 7XBAT02/GLO
1600 € HT
&nbsp&nbsp&nbspACHETER

Présentation
Plan de l'étude
La collection Xerfi Global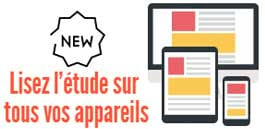 Exclusive extracts from this 113-page-long report:
- What is the business?
Construction and civil engineering activities, a sector worth €7 trillion in 2016 in terms of global output, range from the design and building of new structures – houses, factories, schools, roads, bridges, etc. – to making additions and modifications to existing projects. Furthermore, construction companies also offer maintenance, repair, and improvement services for these structures. […]
- What are the main markets?
Since developed markets such as North America and Europe have matured, emerging regions, including the Asia Pacific and the Middle East & Africa, have been driving the global construction market, fuelled by growing and rapidly urbanising populations with high demand for housing as well as additional and/or improved infrastructure. By 2020, emerging countries are expected to account for 62% of global construction investment, against 52% in 2015. Moreover, annual construction output in emerging regions will continue to outpace output in developed markets. This provides strong incentives for global construction companies to expand their business in emerging markets. [...]
- Who are the key players?
The report focuses on contractors that are global leaders by sales and have a broad international reach. In recent years, competition in international construction markets has intensified markedly with the rise of Asian players, particularly those based in China and South Korea (e.g. China Communications Construction, Hyundai Engineering & Construction, Samsung C&T, etc.), which tend to offer cost-competitive services and financing options (especially Chinese players whose projects are backed by low-interest financial schemes from state-owned banks). [...]
- How intense is competition?
Deep-pocketed leading contractors are primarily competing to win new mega-projects in international markets, whose success (i.e. completion on time and on-budget) requires extensive supply chain expertise and experience in managing technically complex developments. Overall, construction companies compete on technical, operational, commercial and managerial know-how, as well as the ability to provide project financing. [...]
0. Conclusions
1. Market Fundamentals
1.1. Overview
1.2. The Industry
2. Market Environment and Prospects
2.1. Market Overview
2.2. Demand
2.3. Supply
2.4. International Trade
3. Corporate Strategies and Competition
3.1. Competitive Environment
3.2. Leaders' Recent Performances
3.3. Structure of Competition
3.3. Business Strategies
4. Case Studies
5. Statistical Appendix
6. Sources
7. Annexes
What is the collection Xerfi Global ?
Reports cover market fundamentals, the market environment and prospect, corporates strategies and competition
Over 60 global markets and competition reports
Over 600 companies profiles
The reports provide :
- Decision-makers with analyses and forecasts on the major sectors of the world economy
- Alerts concerning world forecasts and major sectorial or business developments
- Key information on commodities, exchange rates and country performance
En savoir

Cette étude a été ajoutée à votre wishlist d'études, disponible dans votre espace « Mon compte ».
Cette étude a bien été supprimée de votre wishlist d'études.