Page précédente
| The Global Car Parts Industry: the Market
Service client 01 53 21 81 51
The Global Car Parts Industry: the Market
LES POINTS CLÉS DE L'ÉTUDE :
The medium-term and mega trends of the industry market developments and geographical segments
The competitive landscape and the main corporate rankings
The main conclusions of our report, summarised in 10 analytical slides
Parue le 20/11/2017 - 122 pages - réf : 7XMTR04/GLO
1600 € HT
&nbsp&nbsp&nbspACHETER
Plan de l'étude
Présentation
La collection Xerfi Global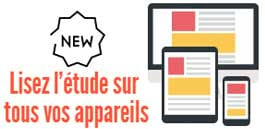 0. Conclusions
1. Market Fundamentals
1.1. Overview
1.2. The Industry
2. Market Environment and Prospects
2.1. Market Overview
2.2. Demand
2.3. Supply
2.4. International Trade
3. Corporate Strategies and Competition
3.1. Competitive Environment
3.2. Structure of Competition
3.3. Corporate Strategies
4. Case Studies
5. Statistical Appendix
6. Sources
7. Annexes
Exclusive extracts from this 122-page-long report:
- What is the business?
Car part suppliers design, manufacture and assemble a huge array of components, modules and systems. Products range from simple plastic parts to highly complex electronic systems and are grouped around the following business lines: audio & telematics, electronics & electrical, engine, climate control and engine cooling, transmission, braking, suspension, axles, driveshafts and components, exhausts, wheels and tyres, fuel systems, interiors, body and structural, body glass, passenger restraints, and steering. […]
- What are the main markets?
Spurred by new-found wealth and increasing urbanisation, emerging market societies still seem enticed by individual vehicle ownership and the prestige it brings, boosting car sales in their regions. This includes large and premium vehicle sales when pockets are deep enough. Developed market societies are becoming slightly disenchanted by the cost and inconvenience of vehicle ownership and are more attracted by the convenience of smaller vehicles or other mobility options. Those who do buy vehicles in developed markets want them to be safe, green and connected, opening up new markets for car part innovation and, thus, sales growth. [...]
- Who are the key players?
As automobile-specific technology develops and becomes a determining factor for demand and differentiation, new players, possessing specialist know-how, are entering the market, disrupting long-established processes, relationships and business models. Companies involved in connectivity and artificial intelligence are set to have a considerable influence on the car-making industry, posing threats but also providing opportunities for collaboration and serving as acquisition targets for traditional automobile suppliers. [...]
- How intense is competition?
The globalisation of the industry has intensified competition. While carmakers have traditionally focused on their home markets, they are now expanding into both developed and developing markets, and are often being followed by their national suppliers, who then begin competing with local suppliers. Furthermore, component suppliers in low-cost markets have improved the quality of their products and are now on par with developed market suppliers. [...]
What is the collection Xerfi Global ?
Reports cover market fundamentals, the market environment and prospect, corporates strategies and competition
Over 60 global markets and competition reports
Over 600 companies profiles
The reports provide :
- Decision-makers with analyses and forecasts on the major sectors of the world economy
- Alerts concerning world forecasts and major sectorial or business developments
- Key information on commodities, exchange rates and country performance
En savoir

Cette étude a été ajoutée à votre wishlist d'études, disponible dans votre espace « Mon compte ».
Cette étude a bien été supprimée de votre wishlist d'études.