Page précédente
| The Global Alcoholic Beverage Industry: the...
Service client 01 53 21 81 51
The Global Alcoholic Beverage Industry: the market
LES POINTS CLÉS DE L'ÉTUDE :
The medium-term and mega trends of the industry market developments and geographical segments
The competitive landscape and the main corporate rankings
The main conclusions of our report, summarised in 10 analytical slides
Parue le 12/12/2016 - 118 pages - réf : 6XIAA03/GLO
1600 € HT
&nbsp&nbsp&nbspACHETER
Plan de l'étude
Présentation
La collection Xerfi Global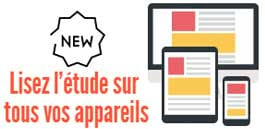 0. Conclusions
1. Market Fundamentals
1.1. Overview
1.2. The Industry
2. Market Environment and Prospects
2.1. Market Environment
2.2. Beer Demand & Supply
2.3. Spirits Demand & Supply
2.4. Wine Demand & Supply
3. Corporate Strategies and Competition
3.1. Competitive Environment
3.2. Structure of Competition
3.3. Business Strategies
4. Case Studies
5. Statistical Appendix
6. Sources
7. Annexes
Exclusive extracts from this 118-page-long report:
- What is the business?
The alcoholic drink industry is highly fragmented, with countless local and international brands of wine, beer and spirits, and huge differences in drinking patterns across the globe, depending on local incomes, habits and cultures. More high-end spirits are drunk in mature markets than emerging markets and this is mainly attributable to gaps in income levels. Alcoholic beverage consumption also varies according to region: Asian consumers prefer spirits, while African consumers are more likely to choose beer. […]
- What are the main markets?
Alcohol beverage supply and demand are strongly regional. For instance, wine production is still largely local because of the importance of appellations. However, demand for wine is global, with countries such as France, Italy, Chile and the US exporting substantial quantities to foreign markets. While the production of spirits is also mainly local, demand is balanced between local and international beverages, particularly in emerging markets. Demand for beer is both local and global, with global players owning both international brands (Guinness, Heineken) and hundreds of local brewers. [...]
- Who are the key players?
The leading players in the wine and spirits segments are transnational corporations such as Pernod Ricard, Diageo, Suntory, Brown-Forman or LVMH. They usually market their brands internationally. The beer industry is highly consolidated, with the top four brewers (AB InBev, SABMiller, Heineken and Carlsberg) encapsulating over half of global demand. [...]
- How intense is competition?
Competitive rivalry in the alcoholic beverage industry has traditionally been moderate, as evidenced by the industry's high operating margins (the average operating margin of the top 10 alcoholic beverage groups analysed in this report stood at 26% over five years), but has been intensifying slightly due to growing demand and supply, and the emergence of new players. Key aspects of competition include innovation, marketing initiatives, supply chain efficiency, scale and the capacity to provide products across all price points. [...]
What is the collection Xerfi Global ?
Reports cover market fundamentals, the market environment and prospect, corporates strategies and competition
Over 60 global markets and competition reports
Over 600 companies profiles
The reports provide :
- Decision-makers with analyses and forecasts on the major sectors of the world economy
- Alerts concerning world forecasts and major sectorial or business developments
- Key information on commodities, exchange rates and country performance
En savoir

Cette étude a été ajoutée à votre wishlist d'études, disponible dans votre espace « Mon compte ».
Cette étude a bien été supprimée de votre wishlist d'études.