Page précédente
| The Global Airport Industry: the Market
Service client 01 53 21 81 51
The Global Airport Industry: the Market
LES POINTS CLÉS DE L'ÉTUDE :
The medium-term and mega trends of the industry market developments and geographical segments
The competitive landscape and the main corporate rankings
The main conclusions of our report, summarised in 10 analytical slides
Parue le 13/11/2017 - 120 pages - réf : 7XSTR02/GLO
1600 € HT
&nbsp&nbsp&nbspACHETER
Plan de l'étude
Présentation
La collection Xerfi Global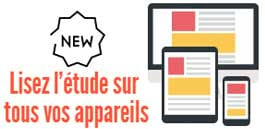 0. Conclusions
1. Market Fundamentals
1.1. Overview
1.2. The Industry
2. Market Environment and Prospects
2.1. Market Environment
2.2. Demand
2.3. Supply
3. Corporate Strategies and Competition
3.1. Competitive Environment
3.2. Leaders' Recent Performances
3.3. Business Strategies
4. Case Studies
5. Statistical Appendix
6. Sources
7. Annexes
Exclusive extracts from this 120-page-long report:
- What is the business?
Airport operators derive the bulk of their revenue from lease agreements with passenger and cargo airlines, which pay aircraft landing and parking charges, and passenger fees. These revenues are used to determine the cost per enplaned passenger (CPE), a key indicator of the airport industry's financial performance. An increasing share of airport operators' revenues is generated from activities that are non-aeronautical in nature. They comprise fees from the rental of airport premises to airlines (maintenance facilities, offices, warehouses, etc.), the provision of passenger check-in and security services, food and beverage concessions, retail and service concessions, parking, car rental, and other miscellaneous revenues. […]
- What are the main markets?
The propensity to travel increases with wealth. Thanks to a growing middle class, which should be accompanied by higher spending power, people in emerging countries are set to travel more frequently in the long term. Given the vast size of China's and India's populations, more trips per capita means air travel has significant growth potential. However, while the number of average annual trips per capita in emerging economies such as China and India is poised to treble over the next two decades, mature regions such as North America and Europe will continue to show the highest number of air trips per capita. [...]
- Who are the key players?
European airports Frankfurt and Schiphol remain the best connected hubs in the world, while Paris-Charles de Gaulle and London-Heathrow are also ranked among the top 10 global hubs. Other well-ranked European hubs are Munich, Madrid-Barajas and Zurich. The leading hubs in the US are Dallas-Fort Worth, Atlanta, and Chicago-O'Hare. [...]
- How intense is competition?
The ongoing expansion in the aviation market is mainly fuelled by LCCs, which easily switch routes and aircraft between airports to optimise yields. This means airports now increasingly compete to appeal to LCCs in order to continue growing their business. In addition, FSCs are also becoming more "mobile". For example, Lufthansa has moved 5 A380s from Frankfurt to Munich, from where it will launch services to the Asia-Pacific region in 2018. [...]
What is the collection Xerfi Global ?
Reports cover market fundamentals, the market environment and prospect, corporates strategies and competition
Over 60 global markets and competition reports
Over 600 companies profiles
The reports provide :
- Decision-makers with analyses and forecasts on the major sectors of the world economy
- Alerts concerning world forecasts and major sectorial or business developments
- Key information on commodities, exchange rates and country performance
En savoir

Cette étude a été ajoutée à votre wishlist d'études, disponible dans votre espace « Mon compte ».
Cette étude a bien été supprimée de votre wishlist d'études.