Page précédente
| The Global Airline Industry: the Market
Service client 01 53 21 81 51
The Global Airline Industry: the Market
LES POINTS CLÉS DE L'ÉTUDE :
The medium-term and mega trends of the industry market developments and geographical segments
The competitive landscape and the main corporate rankings
The main conclusions of our report, summarised in 10 analytical slides
Parue le 18/09/2017 - 132 pages - réf : 7XSTR01/GLO
1600 € HT
&nbsp&nbsp&nbspACHETER
Plan de l'étude
Présentation
La collection Xerfi Global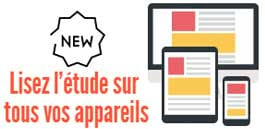 0. Conclusions
1. Market Fundamentals
1.1. Overview
1.2. The Industry
2. Market Environment and Prospects
2.1. Market Environment
2.2. Demand
2.3. Supply
2.4. Regional Markets
3. Corporate Strategies and Competition
3.1. Competitive Environment
3.2. Leaders' Recent Performances
3.3. Business Strategies
4. Case Studies
5. Statistical Appendix
6. Sources
7. Annexes
Exclusive extracts from this 132-page-long report:
- What is the business?
Commercial airlines provide scheduled air transportation of passengers and freight on short-, medium- and long-haul routes. In addition, airlines also generate revenue from providing services such as aircraft maintenance, repair and overhaul, as well as passenger catering.
The coming of age of Low Cost Carriers (LCCs) and the development of a new Ultra-LCC class of carriers have rapidly altered competition dynamics. In today's extremely competitive marketplace, traditional full-service airlines are pursuing reorganisation and cost efficiency initiatives. Most full-service carriers own/operate short-haul LCC airlines and are currently launching long-haul LCC arms. Moreover, their overall pricing model is increasingly more segmented, with a growing adoption of basic, no-thrill tickets in the economy category (basic economy). […]
- What are the main markets?
The propensity to travel increases with wealth. Thanks to a rising middle class, which should be accompanied by higher spending power, people in emerging countries are set to travel more frequently in the long term. Given the vast size of China's and India's populations, growing trips per capita means air travel has significant growth potential. However, while the number of average annual trips per capita in emerging economies such as China and India is poised to treble over the next two decades, mature regions such as North America and Europe will continue to show the highest air trips per capita.[...]
- Who are the key players?
The world's largest commercial airlines are mostly formerly state-owned national carriers headquartered in developed nations. Thanks in part to consolidation, legacy carriers such as American, Lufthansa and Air France have kept their lead in the industry despite nearly three decades of market liberalisation (beginning in the 1990s), which has led to the creation of new competitors. [...]
- How intense is competition?
The degree of rivalry within the airline industry continues to intensify as new entrants and growing liberalisation create new contenders on previously protected markets/routes. Airlines compete mainly on cost, service quality and network reach. Scale is crucial to ensure profitability. While services provided are fairly standard, carriers seek to differentiate themselves through brand and frequent flier programmes. [...]
What is the collection Xerfi Global ?
Reports cover market fundamentals, the market environment and prospect, corporates strategies and competition
Over 60 global markets and competition reports
Over 600 companies profiles
The reports provide :
- Decision-makers with analyses and forecasts on the major sectors of the world economy
- Alerts concerning world forecasts and major sectorial or business developments
- Key information on commodities, exchange rates and country performance
En savoir

Cette étude a été ajoutée à votre wishlist d'études, disponible dans votre espace « Mon compte ».
Cette étude a bien été supprimée de votre wishlist d'études.