Page précédente
| The Global Advertising Industry: the market
Service client 01 53 21 81 51
The Global Advertising Industry: the market
LES POINTS CLÉS DE L'ÉTUDE :
The medium-term and mega trends of the industry market developments and geographical segments
The competitive landscape and the main corporate rankings
The main conclusions of our report, summarised in 10 analytical slides
Parue le 03/01/2017 - 111 pages - réf : 6XCOM03/GLO
1600 € HT
&nbsp&nbsp&nbspACHETER

Présentation
Plan de l'étude
La collection Xerfi Global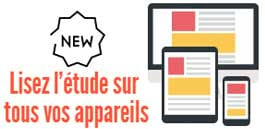 Exclusive extracts from this 111-page-long report:
- What is the business?
Advertising includes a wide array of activities within the media and communication industry. While the core business remains the conception, production and distribution of advertising campaigns, other services traditionally provided by advertising agencies include advertising space brokerage, marketing, PR, and related services. Over the past years, increasingly sophisticated Internet technologies have fostered the industry's digital transition, with advertisers shifting ever larger shares of their ad budgets from traditional mass-media to digital/online media. […]
- What are the main markets?
While North America and Europe still account for the largest proportion of leading advertising agencies' turnover, the share of emerging markets has been slowly increasing over the past decade. Advertising groups have stepped up investments in emerging markets, where economic growth and favourable societal dynamics (growing population, increased wealth and middle-class size) are set to provide the base for more robust industry growth than in mature economies. [...]
- Who are the key players?
The industry is characterised by a great number of players that vary in terms of diversification, degree of vertical integration and geographical reach. Mergers and acquisitions are commonplace, but the industry remains fragmented, with a great number of small, specialised niche agencies or ad technology providers. Most of the companies analysed in this report are fully integrated and diversified. [...]
- How intense is competition?
The degree of rivalry in the advertising industry is high, with leading traditional advertising agencies not only competing with each other for skilled employees and major customers, but also with Internet companies with an advertising-based business model in the online advertising space, which has become the market's main driver of growth. Moreover, according to market segment (print and broadcast media vs. online/digital media) or product (ad campaign, consumer data, PR, brand consulting, etc.), advertising companies face competition from more specialised agencies or marketing service providers. [...]
0. Conclusions
1. Market Fundamentals
1.1. Market Overview
1.2. The Industry
2. Market Environment and Prospects
2.1. Market Environment
2.2. Supply & Demand
2.3. Regional Overview
3. Corporate Strategies and Competition
3.1. Competitive Environment
3.2. Structure of Competition
3.3. Business Strategies
4. Case Studies
5. Statistical Appendix
6. Sources
7. Annexes
What is the collection Xerfi Global ?
Reports cover market fundamentals, the market environment and prospect, corporates strategies and competition
Over 60 global markets and competition reports
Over 600 companies profiles
The reports provide :
- Decision-makers with analyses and forecasts on the major sectors of the world economy
- Alerts concerning world forecasts and major sectorial or business developments
- Key information on commodities, exchange rates and country performance
En savoir

Cette étude a été ajoutée à votre wishlist d'études, disponible dans votre espace « Mon compte ».
Cette étude a bien été supprimée de votre wishlist d'études.