Page précédente
| The European Retail Banking Industry: the...
Service client 01 53 21 81 51
The European Retail Banking Industry: the market
LES POINTS CLÉS DE L'ÉTUDE :
The medium-term and mega trends of the industry market developments and geographical segments
The competitive landscape and the main corporate rankings
The main conclusions of our report, summarised in 10 analytical slides
Parue le 05/12/2016 - 112 pages - réf : 6XABF01/GLO
1600 € HT
&nbsp&nbsp&nbspACHETER

Présentation
Plan de l'étude
Liste des sociétés
La collection Xerfi Global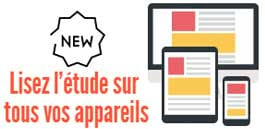 Exclusive extracts from this 112-page-long report:
- What is the business?
Retail banking is one major business of "universal banking" groups. Leading banks are often extremely diversified, with operations spanning investment, private and commercial banking. Retail banks' main products include current and savings accounts; consumer, housing and corporate loans; payment methods; and other financial products that cater to the needs of retail customers.[…]
- What are the main markets?
The prime economies in Europe—the UK, France, Germany, Italy and Spain—have the largest banking sectors. Leading retail banks in the region originate from these countries. However, they vary in size, portfolio mix and geographical scope. [...]
- Who are the key players?
The European retail banking industry is fairly fragmented, with banking groups usually operating in a limited number of countries. The top 10 banking groups analysed in this report held an estimated 19% of the total assets in European banks at the end of 2014. Universal banking groups, which conduct highly diversified operations across retail, investment and private banking—such as HSBC, BNP, Deutsche Bank, Barclays, RBS and Société Générale—stand out among leading European players. [...]
- How intense is competition?
Competition in the European retail banking sector is intensifying, with pressure coming from governments, customers and a new class of competitors—online players (including financial technology start-ups). Firstly, enhanced access to information and transparency (online comparison of banking fees and services) have resulted in lower switching costs for customers, enabling them to change easily between financial service providers. Depending on their profile (income, savings, spending habits) or seniority, customers are finding it easier to negotiate better contract terms. Customers' bargaining power has also risen as the battle for customer retention has grown fiercer, with banks developing loyalty programmes and offering discounts on banking product and services. [...]
0. Conclusions
1. Market Fundamentals
1.1. Glossary
1.2. The Sector
2. Market Environment and Prospects
2.1. Market Overview
2.2. Money Supply and Demand
2.3. Industry Structure
3. Corporate Strategies and Competition
3.1. Competitive Environment
3.2. Structure of Competition
3.3. Corporate Strategies
4. Case Studies
5. Statistical Appendix
6. Sources
7. Annexes
What is the collection Xerfi Global ?
Reports cover market fundamentals, the market environment and prospect, corporates strategies and competition
Over 60 global markets and competition reports
Over 600 companies profiles
The reports provide :
- Decision-makers with analyses and forecasts on the major sectors of the world economy
- Alerts concerning world forecasts and major sectorial or business developments
- Key information on commodities, exchange rates and country performance
En savoir

Cette étude a été ajoutée à votre wishlist d'études, disponible dans votre espace « Mon compte ».
Cette étude a bien été supprimée de votre wishlist d'études.