Page précédente
| The European Power and Gas Industry: the...
Service client 01 53 21 81 51
The European Power and Gas Industry: the Market
LES POINTS CLÉS DE L'ÉTUDE :
The medium-term and mega trends of the industry market developments and geographical segments
The competitive landscape and the main corporate rankings
The main conclusions of our report, summarised in 10 analytical slides
Parue le 09/10/2017 - 107 pages - réf : 7XSCO02/GLO
1600 € HT
&nbsp&nbsp&nbspACHETER
Plan de l'étude
Présentation
La collection Xerfi Global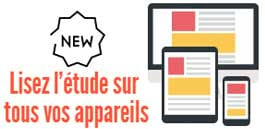 0. Conclusions
1. Market Fundamentals
1.1. Overview
1.2. The Industry
2. Market Environment and Prospects
2.1. Market Environment
2.2. Demand & Supply
2.3. Prices
2.4. Trade
3. Corporate Strategies and Competition
3.1. Competitive Environment
3.2. Structure of Competition
3.3. Business Strategies
4. Case Studies
5. Statistical Appendix
6. Sources
7. Annexes
Exclusive extracts from this 107-page-long report:
- What is the business?
The energy sector is complex and strongly interrelated with other sectors, including oil and gas, nuclear and renewables. The present report analyses the activities of utilities i.e. companies that generate, transport and distribute electricity and/or gas and sell them to industrial, commercial and residential consumers. The regional perimeter of the report is Europe. In addition to traditional activities, European utilities have been progressively expanding into new energy businesses such as e-mobility (electric car recharging infrastructure, second-life batteries, etc.), energy storage, off-grid and micro-grid systems, and distributed generation systems (generation of power for self-consumption by households and companies through roof-mounted solar panels, small wind turbines, etc.). […]
- What are the main markets?
Germany, France, Norway, Sweden and Ireland in north and western Europe, Portugal in the south, as well as the Czech Rep., Bulgaria, Romania, Serbia, Estonia and Slovenia in the central-east, were Europe's net exporters of electricity in 2016. Germany, France, Norway, Sweden and the Czech Rep. were by far the biggest countries in terms of net export output. [...]
- Who are the key players?
Large players such as EDF, Engie, Enel, RWE and E.ON, who are active throughout the entire energy value chain both within and outside Europe, dominate the European energy sector. They have traditionally competed mainly with regional players, such as Gas Natural Fenosa, SSE and Vattenfall, and, to a lesser extent, other small, national and municipal players. [...]
- How intense is competition?
Since 1998, liberalisation of power markets in the European Union has greatly altered the industry landscape, bolstering competition and causing energy prices to decrease.
Liberalisation has led to the entrance of new players into the market, eroding the domination of State-owned incumbents. [...]
What is the collection Xerfi Global ?
Reports cover market fundamentals, the market environment and prospect, corporates strategies and competition
Over 60 global markets and competition reports
Over 600 companies profiles
The reports provide :
- Decision-makers with analyses and forecasts on the major sectors of the world economy
- Alerts concerning world forecasts and major sectorial or business developments
- Key information on commodities, exchange rates and country performance
En savoir

Cette étude a été ajoutée à votre wishlist d'études, disponible dans votre espace « Mon compte ».
Cette étude a bien été supprimée de votre wishlist d'études.