Page précédente
| Tesco (Company profile)
Service client 01 53 21 81 51
Tesco (Company profile)
LES POINTS CLÉS DE L'ÉTUDE :
The medium-term and mega trends of the industry market developments and geographical segments
The competitive landscape and the main corporate rankings
The main conclusions of our report, summarised in 10 analytical slides
Parue le 06/06/2017 - 26 pages - réf : 7XENT10/GLO
690 € HT
&nbsp&nbsp&nbspACHETER
Plan de l'étude
Présentation
La collection Xerfi Global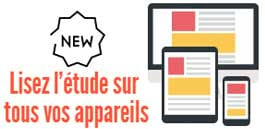 1. Overview
1.1. Presentation
1.2. Segments
1.3. SWOT
2. Corporate Strategies and Recent Events
3. Financial Indicators
4. Statistical Appendix
5. Glossary
Exclusive extracts from this 26-page-long report:
- Who is the player?
Tesco, founded in 1919, is a British multinational grocery and general merchandise retailer which has over 6,800 stores, located in the United Kingdom, Ireland, Eastern Europe and Asia. Tesco's operations consist of hypermarkets, supermarket, convenience stores, department stores and specialty stores, in addition to retail banking, insurance and telecom services. Tesco Mobile, a joint venture with O2, is one of the UK's largest Mobile Virtual Network Operator (MVNO) and serves around 4.6 million customers. [...]
- What are the player's strategies?
After a record loss of €3.78 million in 2015, the British retailer Tesco has adopted a new strategy which aims to focus on its core domestic business, namely UK supermarkets, to enhance profitability. This reverses a decade of previous efforts to turn Tesco into a wide-ranging retail conglomerate. The group has recently sold non-core businesses such as Harris + Hoole (coffee shops), Dobbies (garden centres) and Giraffe (restaurants) and strengthened its core operations by strengthening its ownership. […]
- What are the player's strengths and weaknesses?
- Large territorial coverage (6,809 stores in FY2017), leading to economies of scale and enhanced competitiveness
- Services portfolio complementing core retail business (banking and telecom services)
- Strong reliance on the domestic market with 77.8% of total sales made in the United Kingdom and Republic of Ireland (FY2017)
- Increasing debt-to-equity ratio (from 2.01 in FY2013 to 6.13 in FY2017) […]
- What is the player's financial position?
The financial indicators included in the report include: Consolidated net sales, Consolidated operating income and margin, Number of employees, Number of stores, Sales by segment, Number of stores by region, Profitability ratios, Liquidity ratios, Solvency ratios, Free cash flow and capital expenditure
What is the collection Xerfi Global ?
Reports cover market fundamentals, the market environment and prospect, corporates strategies and competition
Over 60 global markets and competition reports
Over 600 companies profiles
The reports provide :
- Decision-makers with analyses and forecasts on the major sectors of the world economy
- Alerts concerning world forecasts and major sectorial or business developments
- Key information on commodities, exchange rates and country performance
En savoir

Cette étude a été ajoutée à votre wishlist d'études, disponible dans votre espace « Mon compte ».
Cette étude a bien été supprimée de votre wishlist d'études.