Page précédente
| THe Global Mining Industry: the Market
Service client 01 53 21 81 51
THe Global Mining Industry: the Market
LES POINTS CLÉS DE L'ÉTUDE :
The medium-term and mega trends of the industry market developments and geographical segments
The competitive landscape and the main corporate rankings
The main conclusions of our report, summarised in 10 analytical slides
Parue le 23/05/2016 - 263 pages - réf : 6XMET02/GLO
1600 € HT
&nbsp&nbsp&nbspACHETER
Plan de l'étude
Présentation
Liste des sociétés
La collection Xerfi Global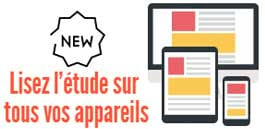 0. Conclusions
1. Market Fundamentals
1.1. Overview
1.2. The Industry
1.3. Geographical Location
2. Market Environment and Prospects
2.1. Market Overview
2.2. Demand
2.3. Supply
2.4. International Trade
2.5. Product Focus
3. Corporate Strategies and Competition
3.1. Competitive Environment
3.2. Corporate Strategies and Competition
3.3. Structure of Competition
3.4. Business Strategies
4. Case Studies
4.1. The case of Anglo American
4.2. The case of Rio Tinto
4.3. The case of Barrick
4.4. The case of Alcoa
4.5. The case of Grupo Mexico
5. Company Profiles
5.1. Glencore
5.2. BHP Billiton
5.3. Rio Tinto
5.4. Vale
5.5. Anglo American
5.6. China Shenhua
5.7. Alcoa
5.8. Freeport-McMoRan Inc.
5.9. Codelco
5.10. Norilsk Nickel
5.11. Coal India
5.12. Barrick
5.13. Rusal
5.14. Grupo Mexico
5.13. Potash Corp
6. Statistical Appendix
7. Sources
8. Annexes
Exclusive extracts from this 263 page-long report:
- What is the business?
The mining sector covers both industrial and precious metals, as well as stones and coal. Oil and gas are not included and are the subject of another report. The uses of mined products vary considerably and therefore products follow dissimilar trends in terms of demand […]
- Who are the key players?
The ranking of top mining groups is geographically diversified and includes both private and public companies, which in most cases make more than 90% of revenues in the mining market. [...]
Companies analysed in the report include: GLENCORE, BHP BILLITON, RIO TINTO, VALE, ANGLO AMERICAN, CHINA SHENHUA, ALCOA, FREEPORT-MCRORAN, CODELCO, NORILSK NICKEL, COAL INDIA, BARRICK, RUSAL, GRUPO MEXICO and POTASH CORP.
- How intense is competition?
The global mining and metals sector is in the midst of the "super correction" to the super-cycle, with an extended period of lower and volatile commodity prices, resulting in unprecedented impacts on earnings, balance sheets and investor perceptions of the sector. As a result, mining and metals companies remain focused on margin, cash flow and capital returns. With risk-averse capital markets, most mining and metals companies remain focused on the short-term — cost-cutting and maximizing current returns to shareholders — and risk limiting future growth prospects. Adding to the threat, new competition is emerging in the form of private capital investors and commodity traders.
- What are the main markets?
Industrialising country economies, in particular, are major determinants of the industry. Over the last decade, industrialisation and urbanisation in emerging countries has underpinned strong consumption of commodities. Demand typically comes on the back of strong economic growth, as demonstrated so well by China over the last few years. As its GDP has increased, so to had its hunger for mined products.
What is the collection Xerfi Global ?
Reports cover market fundamentals, the market environment and prospect, corporates strategies and competition
Over 60 global markets and competition reports
Over 600 companies profiles
The reports provide :
- Decision-makers with analyses and forecasts on the major sectors of the world economy
- Alerts concerning world forecasts and major sectorial or business developments
- Key information on commodities, exchange rates and country performance
En savoir

Cette étude a été ajoutée à votre wishlist d'études, disponible dans votre espace « Mon compte ».
Cette étude a bien été supprimée de votre wishlist d'études.