Page précédente
| Sony (Company profile)
Service client 01 53 21 81 51
Sony (Company profile)
LES POINTS CLÉS DE L'ÉTUDE :
The medium-term and mega trends of the industry market developments and geographical segments
The competitive landscape and the main corporate rankings
The main conclusions of our report, summarised in 10 analytical slides
Parue le 04/12/2017 - 25 pages - réf : 7XENT25/GLO
690 € HT
&nbsp&nbsp&nbspACHETER
Plan de l'étude
Présentation
La collection Xerfi Global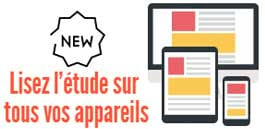 1. Overview
1.1. Presentation
1.2. Segments
1.3. SWOT
2. Corporate Strategies and Recent Events
3. Financial Indicators
4. Statistical Appendix
5. Glossary
Exclusive extracts from this 25-page-long report:
- Who is the player?
The group was founded in 1946 as Tokyo Tsushin Kogyo, and was renamed Sony in 1958. It develops and markets a wide range of electronics, from chips to devices such as cameras, smartphones, TVs and game consoles. In chips, it has a particularly solid expertise in imaging components, through which it aims to differentiate in cameras, smartphones and not least in medical equipment, a market which it entered in 2013. [...]
- What are the player's strategies?
The stellar results for the first six months of FY2017 and robust performance projected for the entire period are a sign that the transformation initiative Sony has been pursuing over the past few years is paying off. For instance, the TV business, which had been burning cash for over a decade, achieved a 5% operating margin in the fiscal year ended March 31, 2017. […]
- What are the player's strengths and weaknesses?
Diversified entertainment portfolio underpinned by products
Continued solid performance in gaming, film and music
Return to profitability of the TV business following a decade of losses […]
Drop in smartphone unit sales over the past years, and downward revision of targets for FY2018 (ending March 31, 2018)
High reliance on Game & Network Services (PlayStation hardware and software), which accounted for 54% of the group's total operating profit in FY2017 […]
- What is the player's financial position?
The financial indicators included in the report include: Consolidated net revenues, Consolidated operating income and margin, Consolidated net profit and margin, R&D spending and ratio, Sales by segment, Sales performance by segment, Sales by region, Sales performance by region, Profitability ratios, Liquidity ratios, Solvency ratios and Free cash flow and capital expenditure.
What is the collection Xerfi Global ?
Reports cover market fundamentals, the market environment and prospect, corporates strategies and competition
Over 60 global markets and competition reports
Over 600 companies profiles
The reports provide :
- Decision-makers with analyses and forecasts on the major sectors of the world economy
- Alerts concerning world forecasts and major sectorial or business developments
- Key information on commodities, exchange rates and country performance
En savoir

Cette étude a été ajoutée à votre wishlist d'études, disponible dans votre espace « Mon compte ».
Cette étude a bien été supprimée de votre wishlist d'études.